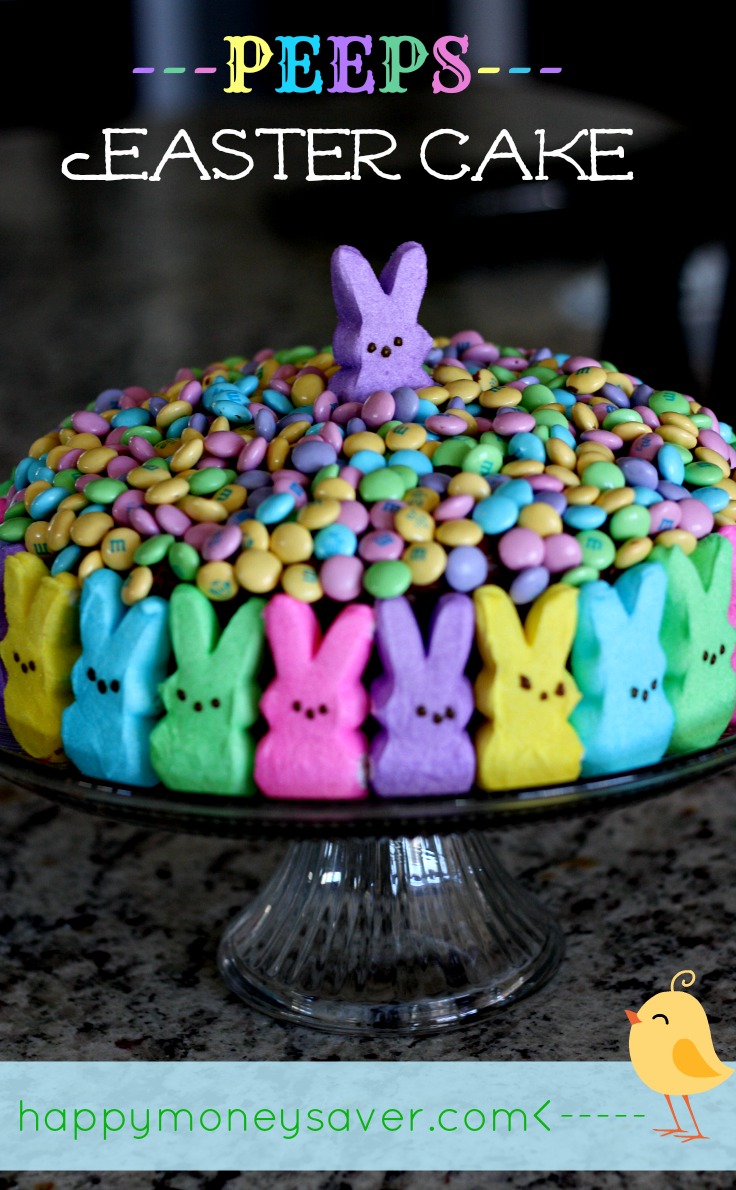 Okay peeps (pun intended), I am going to share an adorable idea I saw this weekend with all of you, and it's just in time for Easter. It's a Peeps Easter Cake! My nephew just turned 7 and bless his little heart, this is the cake he wanted for his birthday. Can you blame the boy though? A chocolate cake covered in those sugary marshmallow treats that only come around this time of year, and topped with Easter colored m+m's. So much sugar…. could life be any sweeter? I just loved how it turned out! Luckily she didn't mind that I went all crazy blogger lady on her and pulled out my camera… snapping away!
How to make a Peeps Easter Cake
Step 1- Choose your favorite chocolate cake recipe. My favorite chocolate cake is this recipe. It's amazing. Bake it in two 9 inch round cake pans.
Step 2- Make up a batch of your favorite Chocolate frosting. Here is my favorite.
Step 3- Place one cake on top of the other remembering to add frosting between the two layers and frost the entire cake. Make sure you have a cute cake platter to place it on too!
Step 4- Take Easter Marshmallow Bunny Peeps and stick them to the side of the cake in a colorful pattern.
Step 5- Dump a big bag of Easter m+m's all over the top, making sure to cover up all that yummy chocolate frosting.
Step 6- Add one bunny peep right in the middle.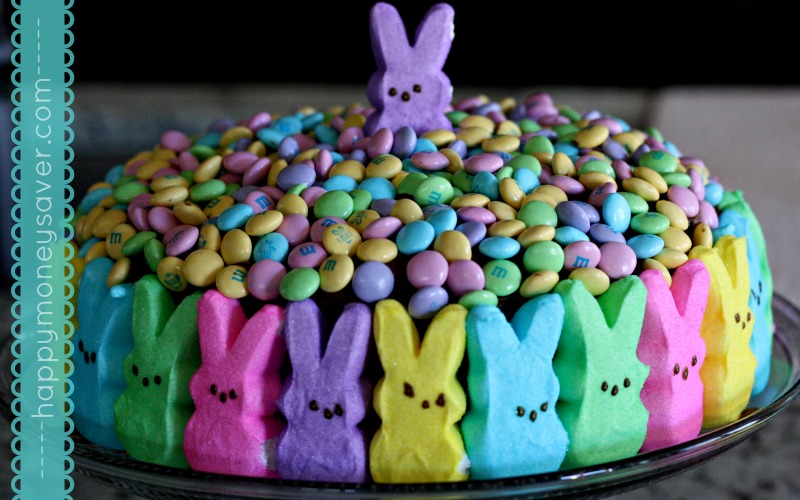 I think this Peep Easter Cake would be the perfect addition to your Easter dinner. I think it's one of the cutest cakes I have ever seen.
Happy Easter!