Here's your round-up of the top Black Friday Electric Scooter deals happening on Black Friday 2022.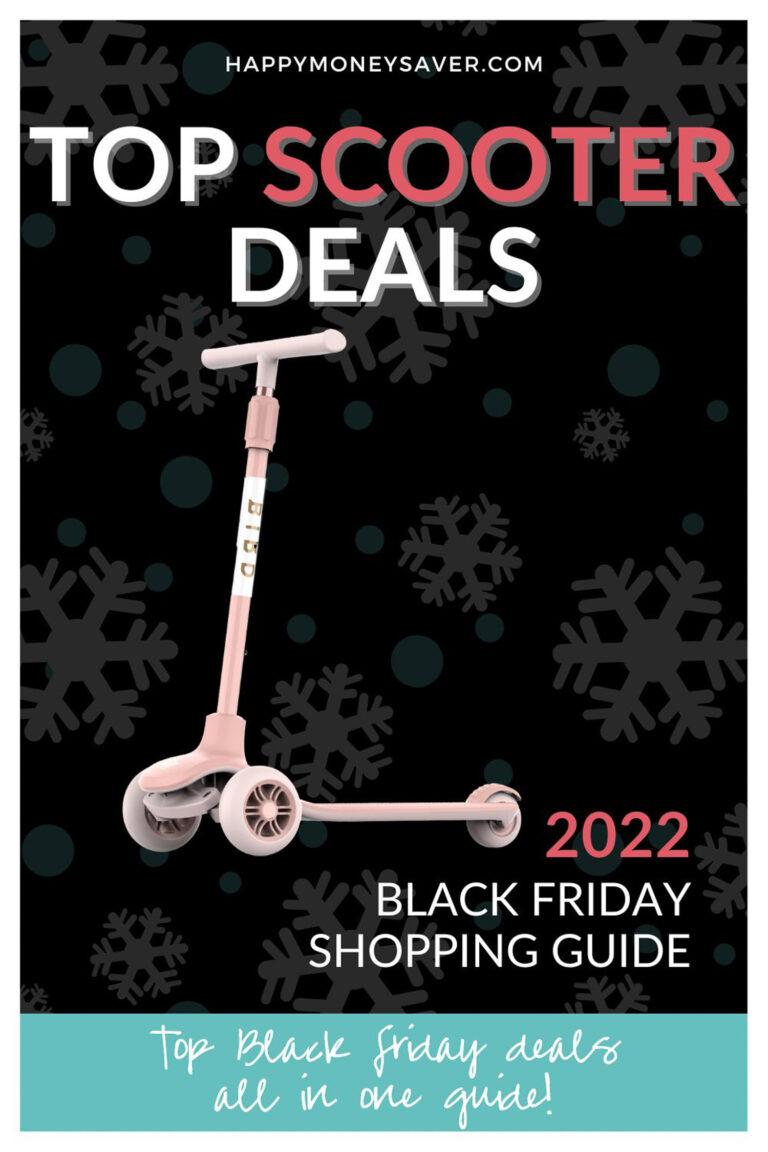 I go through all the Black Friday Ads, list all the deals for everything you are looking for AND add Amazon review links so you can see if Amazon prices beat the Black Friday prices! Quite a few of them have such great prices already, that you could save a trip out to the stores on Black Friday!
–> SEE ALL OF MY 2022 BLACK FRIDAY DEAL ROUNDUPS HERE!
---
IMPORTANT INFO + FAQ
---
WHAT IS THE BEST BLACK FRIDAY 2022 SCOOTER DEAL? If you are looking for a scooter this year, usually the best bet is to shop at Target. They usually have a great selection of electric scooters along with the regular scooters.
WHEN IS BLACK FRIDAY 2022? Black Friday this year will be on Friday, November 25, 2022, however MOST stores are dropping their deals way earlier. Some are even happening now! The majority of stores are closed on Thanksgiving day but some are dropping deals online.
WHY THE AMAZON LINKS + WHAT DOES THIS FLASHING LIGHT ICON MEAN? When I am typing up the deals I add Amazon links so that you can check the reviews. I also add them because Amazon often drops the prices to match Black Friday prices. If I notice that the price on Amazon already beats or matches the Black Friday price for the item I add the flashing light to the deal to alert you!
WHAT ABOUT PAST BLACK FRIDAY DEALS?
If you are anything like me I love to look at all the information out there. It's fun to compare prices from year to year. So check out all the top Black Friday deals for 2021 here if you are curious.
WILL AMAZON DROP THE PRICES ON SCOOTERS ON BLACK FRIDAY? Last year (2021) they dropped prices on Scooters on Black Friday so my guess is that they will be doing some deals on Black Friday again!
SHOULD I SHOP ON BLACK FRIDAY OR CYBER MONDAY? Black Friday is focused on more product-specific items for example vacuum cleaners, electronics, tv's etc. Whereas Cyber Monday generally means more retailer-wide discounts or percentages off from online sites for example 40% off and free shipping or 20% off store-wide. So in my opinion when you are looking to buy specific products like a new scooter you'll get the best deals on Black Friday.
---
TOP BLACK FRIDAY SCOOTER DEALS 2022
ELECTRIC SCOOTER BLACK FRIDAY DEALS
Electric Scooters and Hoverboards 50% off @ Kohls
Shop In-Store and online 11-24-11/25 only!
Micro Kickboard Mini Plus Kick Scooter with LED Lights – $69.99 @ Target
Shop Online and In-Stores 11-20-11/26
(check price + reviews first on Amazon)
Razor Power Core E95 Electric Scooter – $99.99 @ Target
Shop Online and In-Stores 11-20-11/26
Segway C20 Kids' Electric Kick Scooter – $229.99 @ Target
Shop Online and In-Stores 11-20-11/26
Razor C35 SLA Electric Scooter – $299.00 @ Walmart
Shop online starting 11/21 or in Store 11/25-11/27
GoTrax Apex PRO Commuting Electric Scooter – $299.99 @ Target
Shop Online and In-Stores 11-20-11/26
Hover-1 Legacy E-Scooter – $349.99 @ JCPenney
Shop Online Now and In-Stores 11/25, Earn $50 Bonus Reward Cash
OTHER BLACK FRIDAY SCOOTER DEALS
Razor A Kick Scooter – $20.00 @ Target
Shop Online and In-Stores 11-20-11/26
(check price + reviews first on Amazon)
---
MORE BLACK FRIDAY TOY DEALS ARE LISTED IN ANOTHER POST. CLICK HERE TO SEE THEM!
---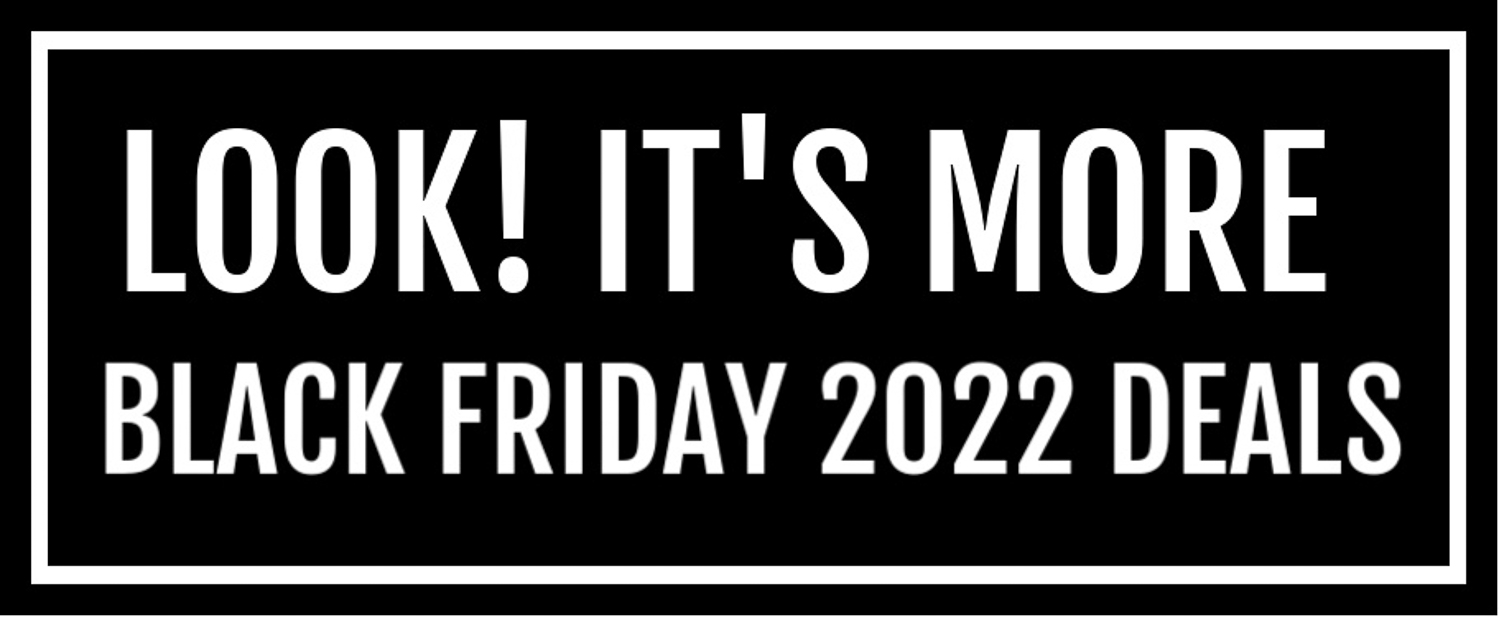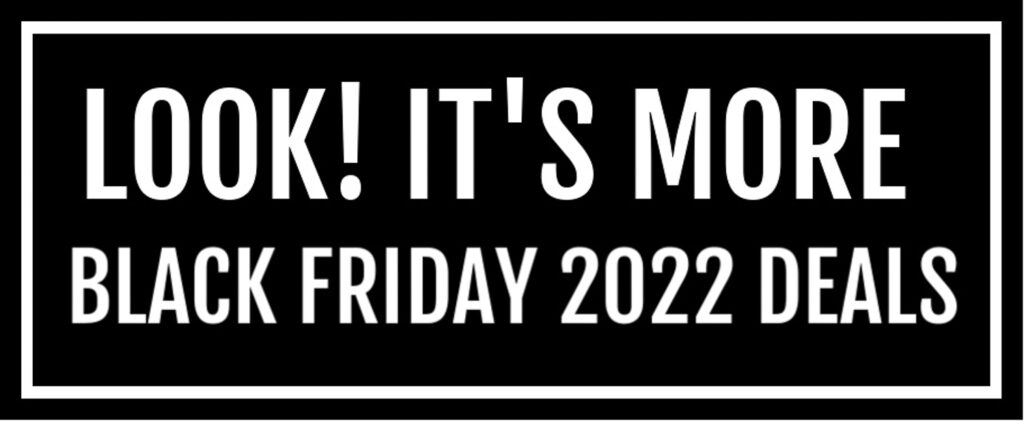 If you loved this roundup of best Black Friday Electric Scooter deals please leave me a comment below and share these deals with your friends! And make sure to check out all the other fantastic deal roundups I've put together too.
Black Friday Airfryer Deals
Black Friday Apple Watch Deals
Black Friday Barbie Deals
Black Friday Blu Ray Deals
Black Friday Board Game Deals
Black Friday Camera Deals
Black Friday Coffee Maker Deals
Black Friday Drone Deals
Black Friday Headphone Deals
Black Friday Hoverboard Deals
Black Friday Instant Pot Deals
Black Friday iPad Deals
Black Friday Jeans Deals
Black Friday Kitchen Deals
Black Friday Laptop Deals
Black Friday Lego Deals
Black Friday Nintendo Switch Deals
Black Friday Pajama Deals
Black Friday Phone deals
Black Friday PlayStation 4 Deals
Black Friday Printer Deals
Black Friday Smart Home Deals
Black Friday Socks Deals
Black Friday Tool Deals
Black Friday Toy Deals
Black Friday TV Deals
Black Friday Vacuum Deals
Black Friday Virtual Reality Deals
Black Friday Xbox One Deals