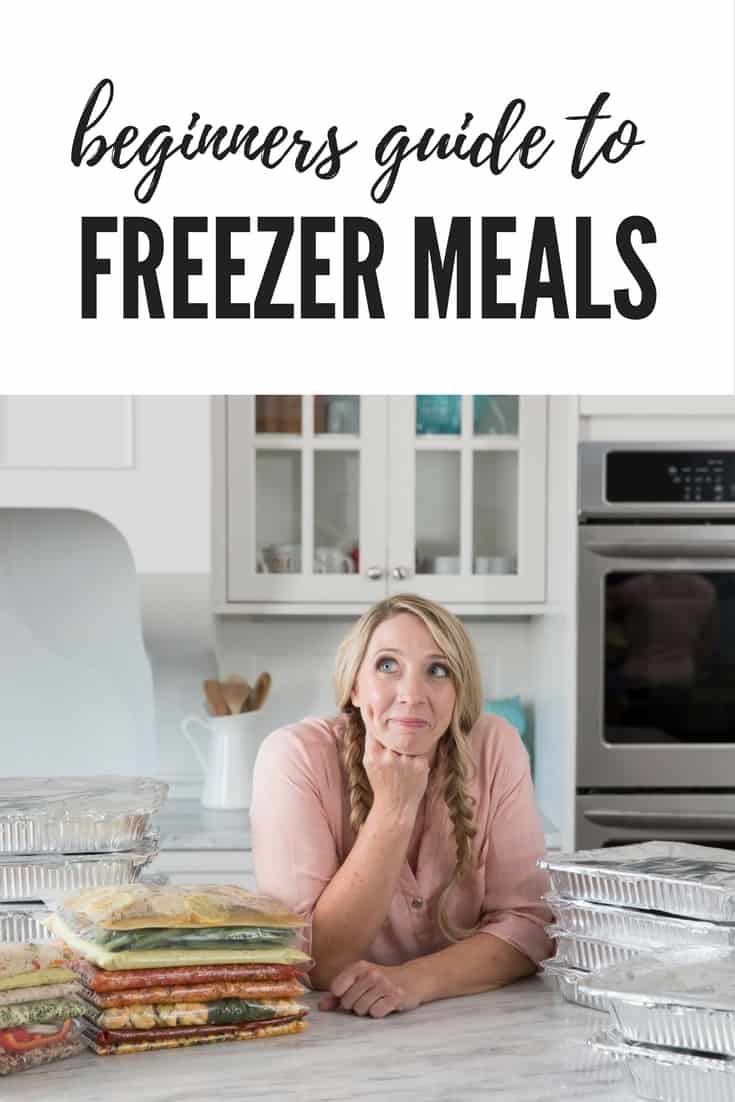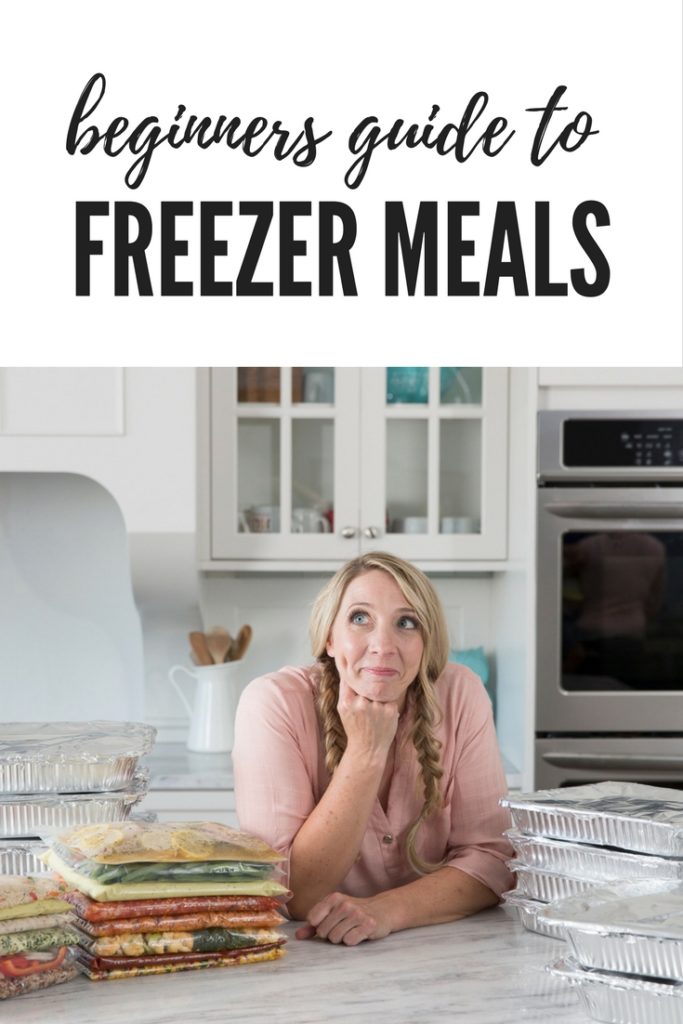 Well hello there! I'm Karrie. It's nice to meet ya!
If you are curious about freezer meals… well then, you've come to the right place.
Because freezer meals are my thang. My total passion.
You see, as a busy mom of four kids, I am always juggling so much, from meal planning, to grocery shopping, sports, carpooling, to making costumes for school plays and making sure someone fed the pets. Then after all that, there is still making dinner just before collapsing on my bed for a couple of hours just to wake up and do it again.
That is, until I discovered freezer meals! I learned all the freezer meals tips for beginners that I will be sharing with you in this post, then I actually made some! And my life was forever changed. I realized that my family could have healthy, delicious and beautiful meals, without me being exhausted, if I made them up in advance. It not only saved me time but money too.
So because I get asked all the time by beginners I made a youtube video all about Freezer Meals for Beginners and How to get Started. There are 6 amazing tips you need for success so watch the video below!
Also, I want to tell you that there is no right or wrong way to do freezer meal cooking. You don't have to spend a whole day in the kitchen cooking if you don't want to. You can just double a few meals you make each night and within a week you will have a nice stash of meals built up. I of course LOVE to make a whole bunch of meals in a day as one day of hard work equals many days of me not cooking. And that makes me very very happy. Hee hee.
So without further ado, here are even more of my favorite tips for beginners getting started with freezer meal cooking.
Supplies
The first thing you'll want to do is have the right supplies for freezer meal cooking so when you feel the urge, you can begin right away. This will include:.
Freezer storage bags: I use gallon sized and quart sized bags the most
Foil baking pans. My favorite place to buy them is Cash n' Carry (or restaurant supply stores if your area has them). The next best thing would be your local dollar store.
Plastic storage containers. For these, check at your local bulk store or look for cheap storage containers at the grocery store or online which are made for freezing, are only about $0.50 each and you can get free shipping if you have a Prime membership.
Permanent markers
Kitchen Supplies
A 5-quart Slow Cooker – this one is what I use (works great!)
A few large mixing bowls – 4 qt or higher for mixing together multiple batches of meals
Measuring cups and teaspoons – a few sets if possible
It's nice to use a food processor or blender to save time chopping, but not necessary
several cutting boards if you plan on doing a big freezer meal cooking day
Start Slow
To prevent being completely overwhelmed, start slow. Pick one or two freezer meal recipes that you know your family would like and try them out.
One great way to do this is when you're cooking dinner, just cook twice as much and freeze one. If you're not sure of what things freeze well, start with recipes that are recommended for freezing. As you consider meals that will freeze well, remember to avoid recipes with these ingredients:
Fried foods
Recipes with fruits and veggies with high water content (cucumber, melon and lettuce)
Anything with mayo, fresh whipping cream, or yogurt
Raw potatoes
If you're not sure if a meal will freeze well, just Google it and see whether others have had success with freezing that type of recipe.
Freeze Individual Ingredients
Another great way to ease into freezer cooking is just freezing individual ingredients. So many things can be frozen including browned meat, raw hamburger patties, marinated and grilled chicken, many fruits and vegetables, cooked beans, rice, and more. By freezing individual ingredients, you can add them to many recipes quickly and easily.
For example, if you were to brown ground beef and freeze, it can then be quickly and easily added to many recipes including tacos, pizza, soups/stews, spaghetti sauce and more. By browning a few pounds of ground beef all at once, you can freeze the meat in individual portions and then quickly add it to recipes to save a step.
Freezing ingredients also saves you money. If your bananas are getting a little brown, flash freeze the bananas in slices and they can be stored for months till you use them in anything from smoothies to banana bread. To flash freeze food, just stick on a cookie sheet lined with parchment paper (so each piece is not touching any other piece) and freeze for 30 to 60 minutes till hard. Then transfer into freezer bags.
By freezing fresh produce you'll save money in the long run by not throwing this food away if you have too much, and so many things can be frozen. Just take a look at the grocery store in the frozen section. You can freeze berries, bananas, peppers, spinach, cherries, herbs, beets, onions, pumpkin, zucchini, and more. If you're not sure, just try freezing a small portion and see if it works.
One of the best ways to avoid freezer burn is to get all the air out of the bag before freezing. Air is the enemy friends. So press all the air of the bags, then seal for the freshest tasting meals possible.
That's just ONE way to avoid freezer burn. Just that one tip won't save you 100%. Read all the 13 Ways to Prevent Freezer Burn here.
Making Multiple Freezer Meals in a Day
After you have tested out some freezer meals with success go ahead and push yourself to make more at once. Maybe try 5 or 6 meals at once. You will save time in the long run by making a bunch of meals in advance. I have even made up to 50 Freezer Meals in a day, can you believe it? But I'm cray cray like that.
There are so many possibilities when it comes to freezer cooking! It is the absolute BEST feeling to have some freezer meals made ahead in your freezer that you can just pull out on nights you don't feel like cooking. I hope you give it a try and love that free time as much as I do!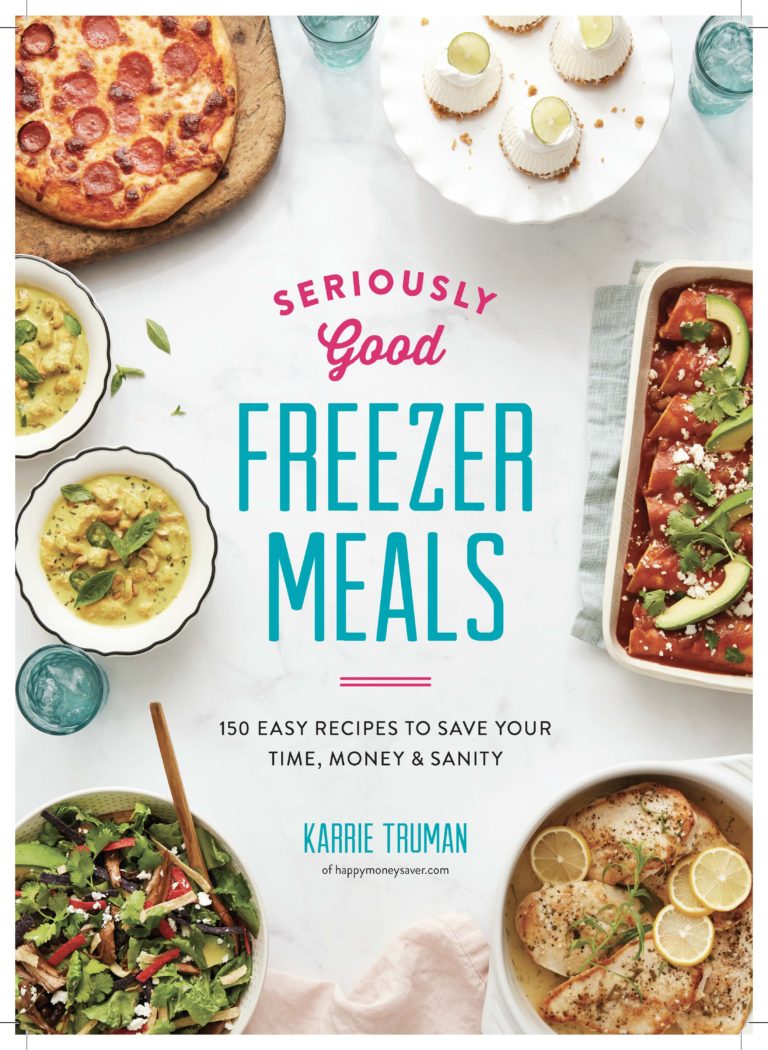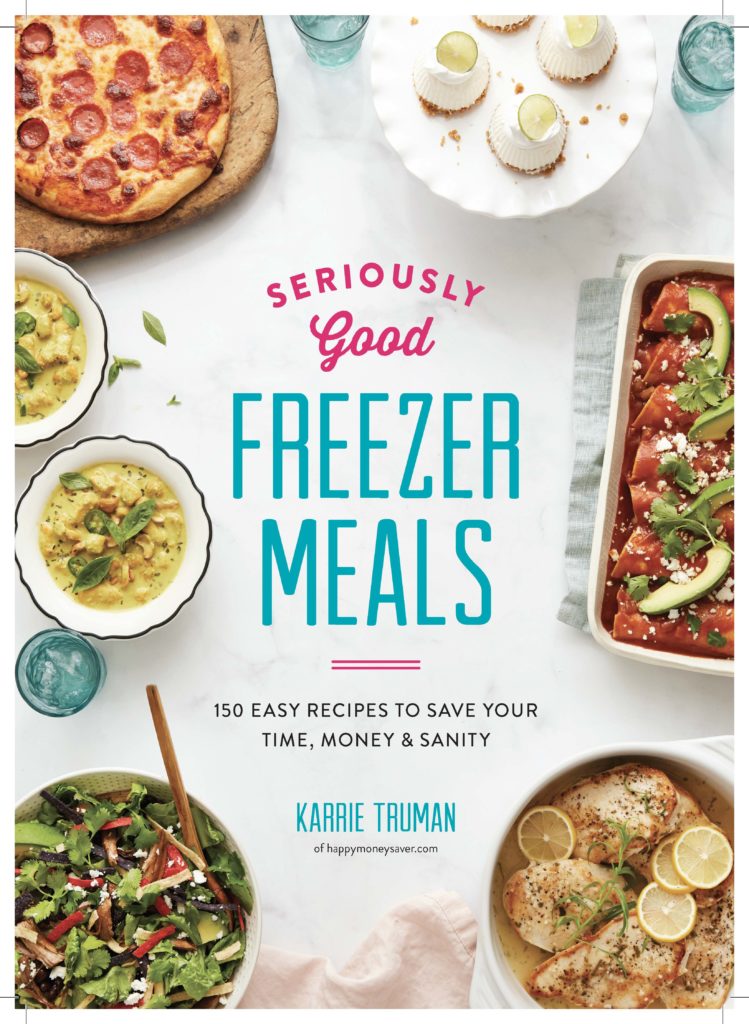 P.S. I have tons of beginner information on getting started and even tips for advanced freezer meal cooking in my new cookbook called Seriously Good Freezer Meals. Please head on over and order yourself a copy! Inside there are menu plans and 150 of the BEST ever tasting freezer meals I've ever created. For reals.
Any questions? I'd love to hear about your attempts at freezer meals. Have you had any major flops? What about wonderful successes? Tell me about them! And if you love freezer meals consider joining my private facebook group called THE FREEZER MEAL CLUB. I'd love to have you join us!
—> See some of my delicious Freezer Meals recipes here.
LEARN MORE FREEZER MEALS TIPS