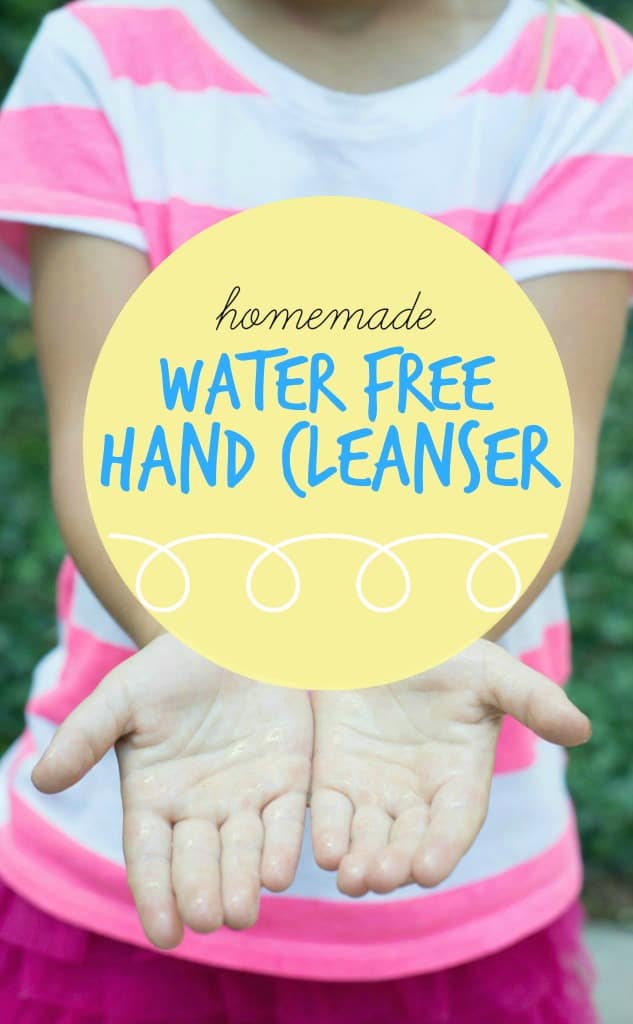 Did you know that making your own homemade water free hand cleanser is crazy simple and also cost effective? Who knew, right?
Too bad there's not a water free cleanser for little tongues that decide a grocery store floor looks just too resistible to refrain from tasting. Seriously. Where do they get these ideas?
Anyway, let's get right to it, shall we?
Ingredients for making homemade water free hand cleanser:
2/3 C rubbing alcohol
1/3 C aloe vera gel
1 tsp Coconut (Fractionated) Carrier Oil or vitamin E
5-10 drops essential oil of choice 
I would recommend using as pure of form of aloe vera gel as possible. I tried to find the clear, non-dyed version at my local store, but it was nowhere to be found. Next time I'll see what I can find online. The coconut oil or vitamin E oil is completely optional, but it does add a nice moisturizing factor. You can really use whatever essential oil you'd like.
The ingredients are fairly flexible as long as the rubbing alcohol contents is at least 2/3's of the amount. This keeps the germ fighting factor where it should be.
Directions for making homemade water free hand cleanser:
In a small bowl or jar mix rubbing alcohol and aloe vera gel together. Then mix in coconut oil/vitamin E oil and essential oils. I just put my ingredients in a mason jar and shake it all up. Super easy. Pour into container of choice. Old store bought containers work like a dream. A little goes a long way.
Here you can see what the solution looks like after I've shaken it up in my jar:
So how do we cost compare to the store bought stuff?
Rubbing alcohol: $0.67 (my 16oz bottle was $2)
Aloe vera gel: $0.66 (my 8oz bottle was also $2)
Coconut oil: $0.15
Essentail Oil: $0.41 for 5 drops lavender, 1 drop tea tree
Total Cost: $1.89
A bottle of hand cleanser at my local Walmart costs $3 before tax, so that's at 37% savings. While the savings isn't huge to make homemade water free hand cleanser, I love knowing exactly what I put on my body.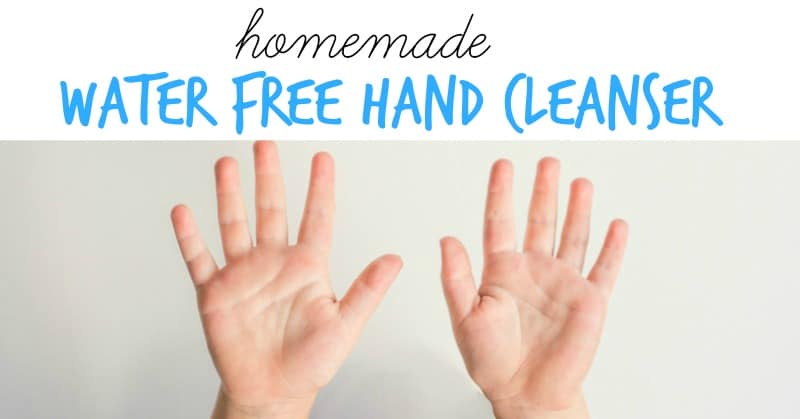 What about you? Are you a water free hand cleanser fan? I don't like to overuse it, but it is convenient for when we're out and about and good ol' soap and water aren't an option. I'd love to hear your thoughts.