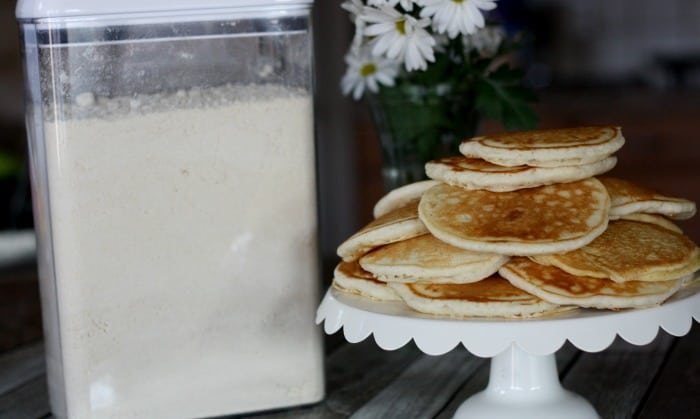 Do you buy pancake mix? It used to be the only way I made pancakes until the day I ran out of mix after I had promised my kids a yummy breakfast of pancakes. I quickly made up my own homemade pancakes from scratch but it really got me thinking.  I thought to myself, "Why can't I make a large batch of a dry baking mix, (kind of like Bisquick) that I only have to add milk and eggs too??" After a little more research I discovered I could make my own homemade Bisquick recipe and it was super easy to do. My recipe uses flour, baking powder, sugar, salt, and butter. I use this mix to make pancakes, waffles, scones, and biscuits. It is pretty awesome!
I think it's time for you all to forget store bought pancake mix and give my homemade pancake and waffle mix a try. This baking mix takes only a few minutes to make from start to finish and stores for up to 6 weeks in an airtight container. It is quick and easy to make and also very practical.  I hope it becomes a staple in your house as it has ours.
Homemade Bisquick Recipe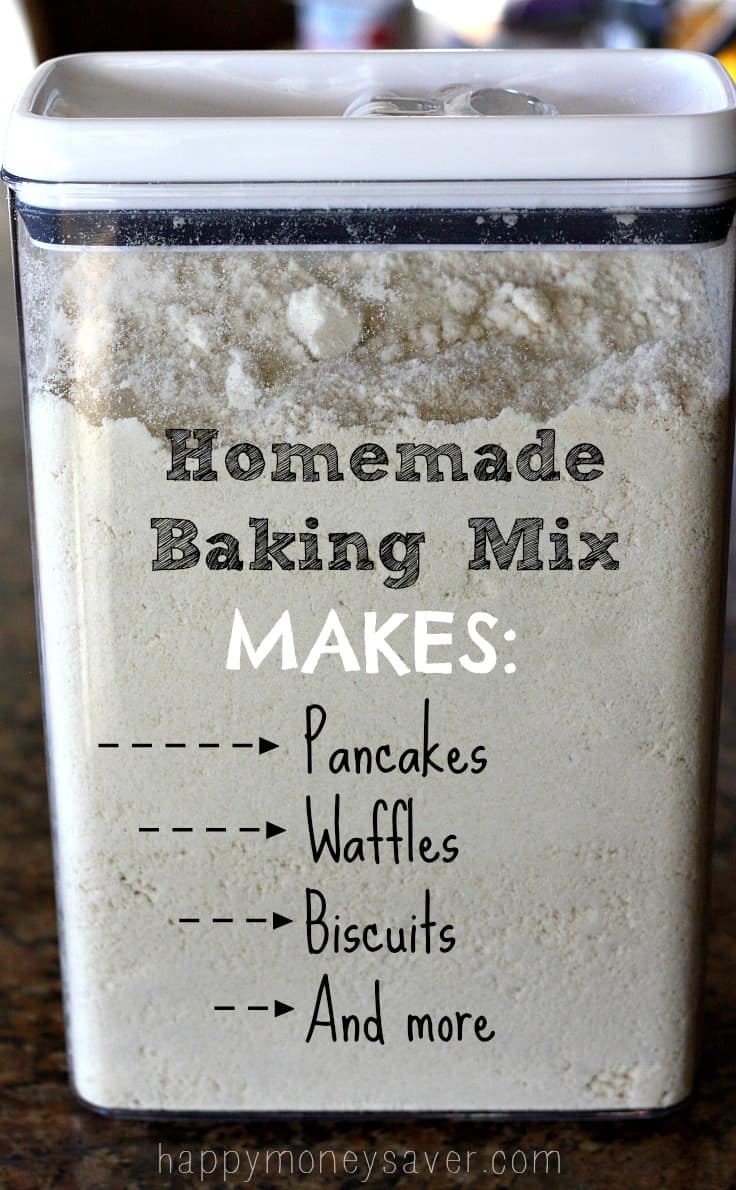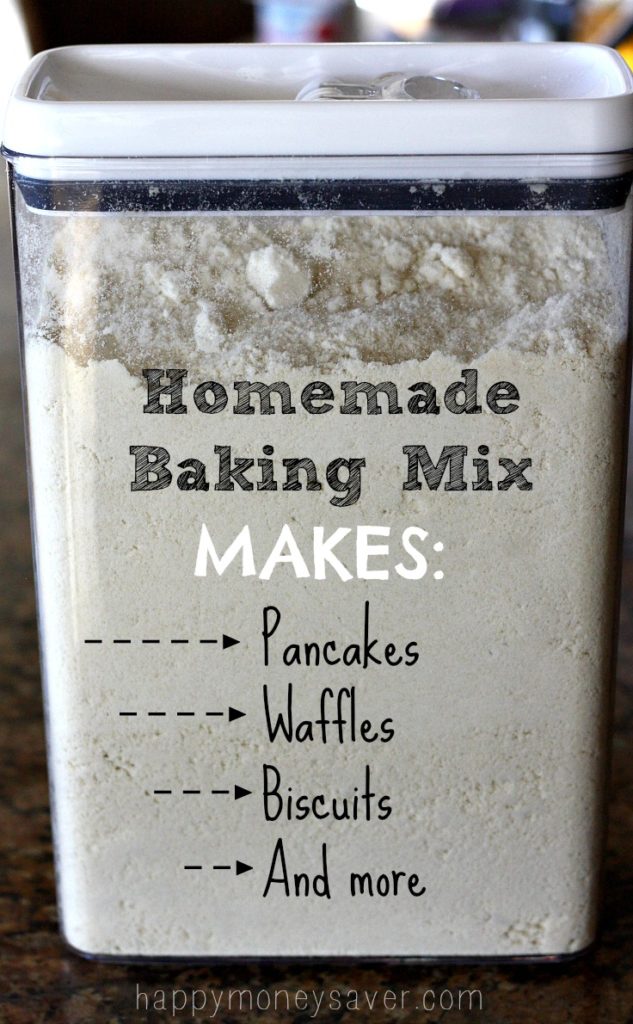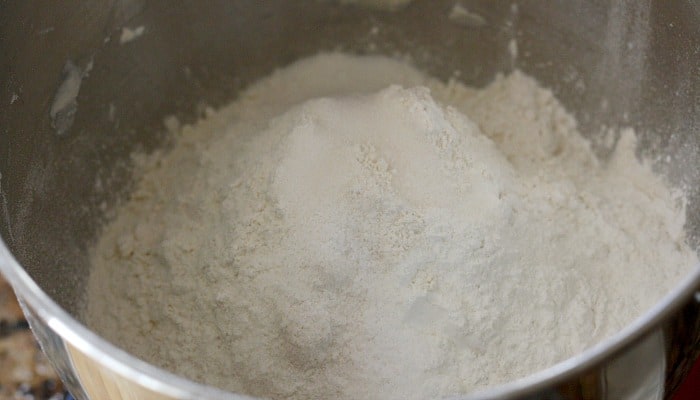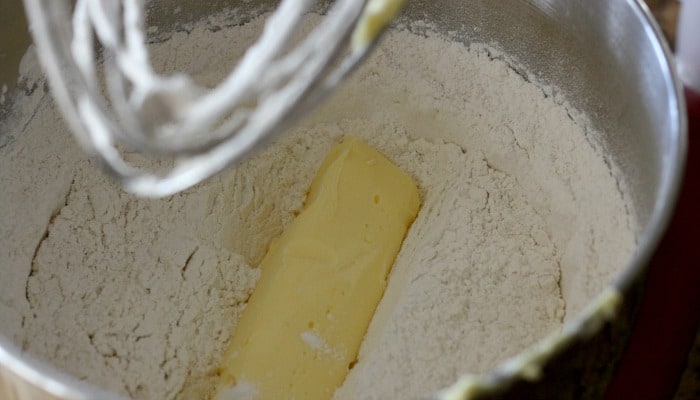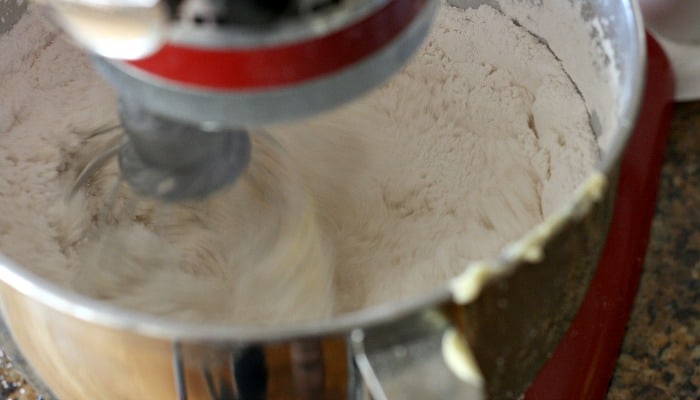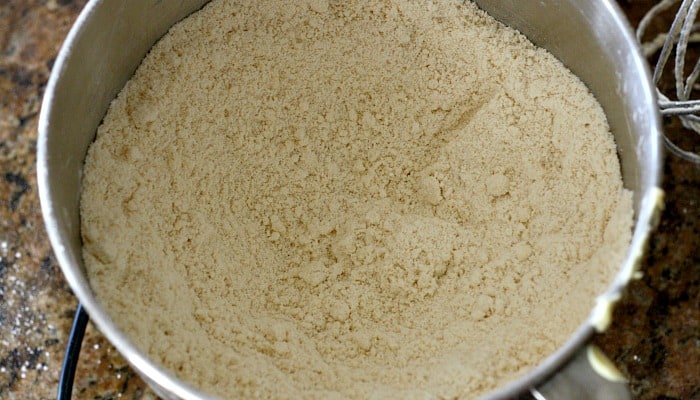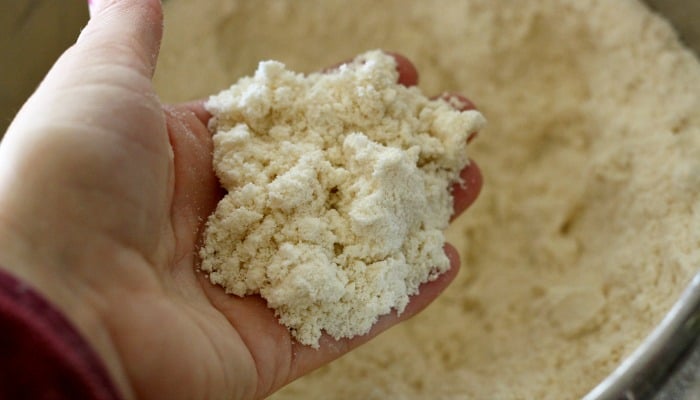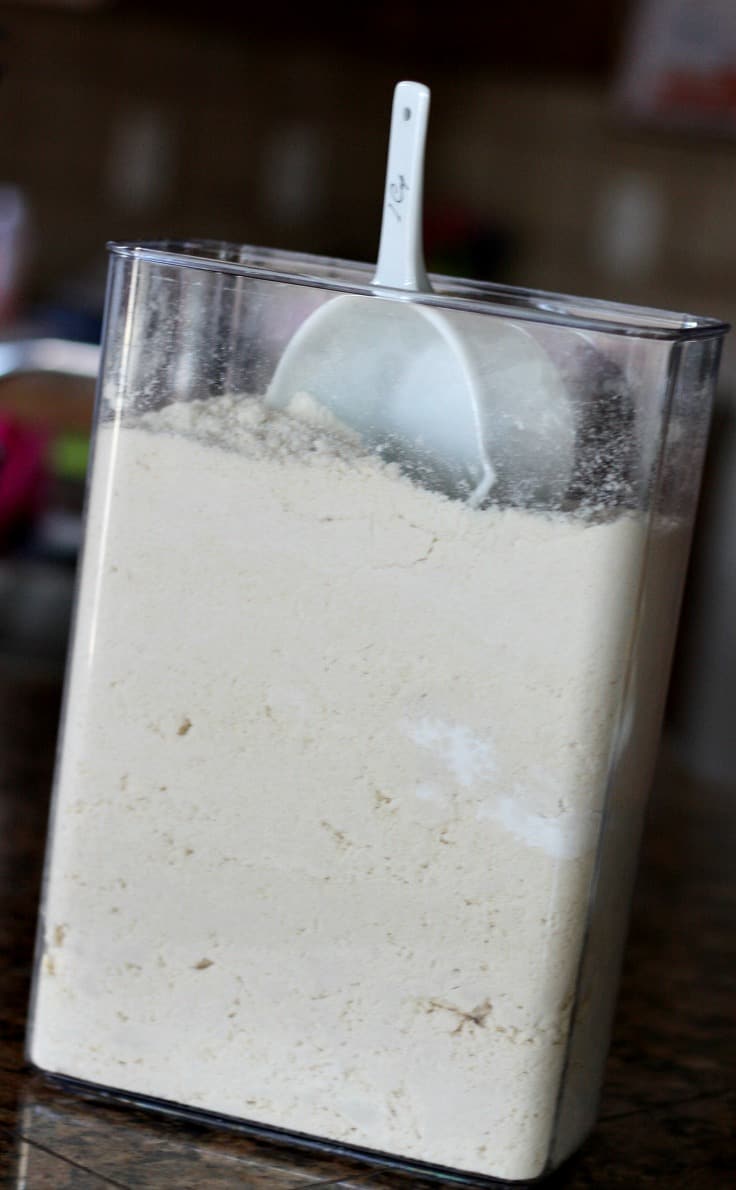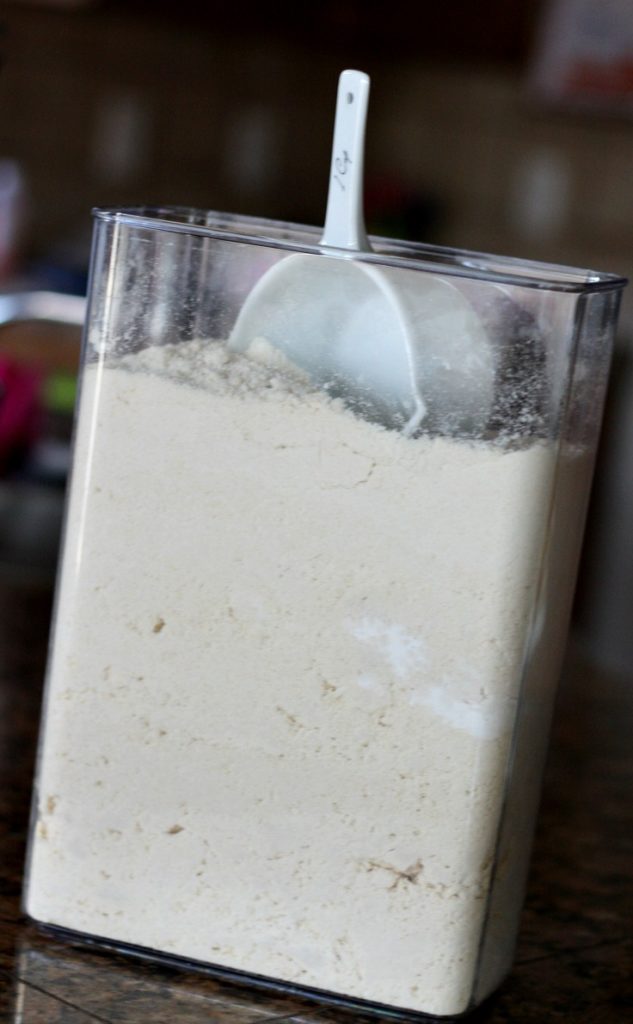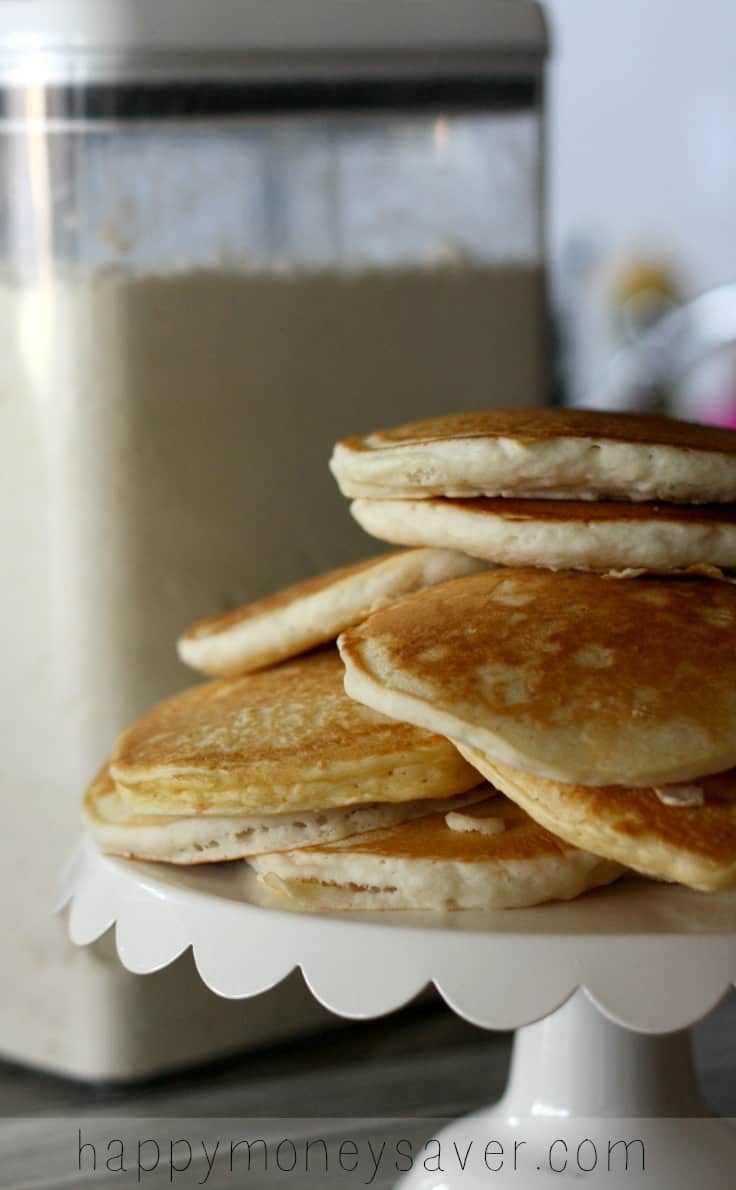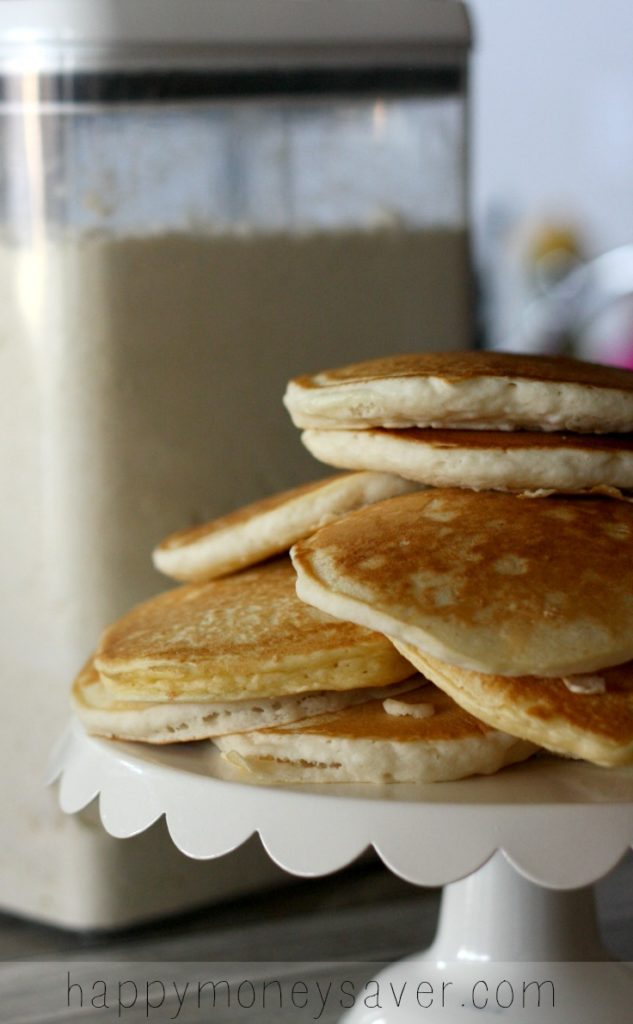 Sounds great but is it worth it?
Yes! It's not only easy to make  but it's also less expensive than the store bought varieties.
I am going to give a cost comparison to bisquick baking mix since it is the most similar product to my homemade pancake and waffle mix recipe.
A 96 oz. box of bisquick comes to: $6.52
The same amount  of my homemade baking mix comes to: $4.02
There you have it. A win-win all around. Go make some!
Below I have added the baking mix recipe as well as my recipes for pancakes, waffles, and biscuits. Enjoy!