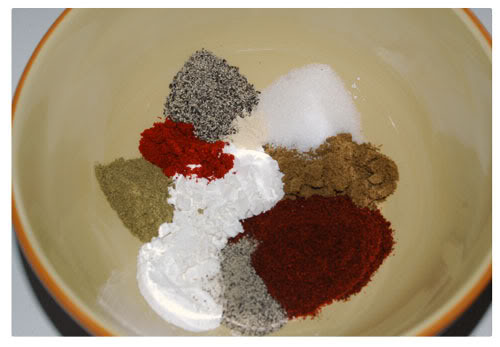 No more buying those little packets of taco seasoning for me! Making your own homemade Taco Seasoning mix from scratch is so quick, easy and healthy as well.
I have tried quite a few different recipes, until I came up with my own version. I use it in ground beef tacos, or my chicken taco recipe as well. This would also go great in a Tex-Mex or 7-Layer Dip too.
Ingredients:
1 Tablespoon Chili Powder
1/4 Teaspoon Garlic Powder
1/4 Teaspoon Oregano (ground)
1/2 Teaspoon Paprika
1 Teaspoon Cumin
1 Teaspoon Salt
1 Teaspoon Black Pepper
2 Teaspoons Cornstarch
1 lb of Ground Beef
Ground Beef Directions: Mix all dry ingredients together. Brown your ground beef, drain. In the same skillet add your "homemade" taco seasoning mix dry ingredients to the ground beef with 1/2 cup water. Mix well and cook on medium heat until sauce is slightly thickened.
I usually like to make a big batch of this taco seasoning mix, and just store it in an air-tight container.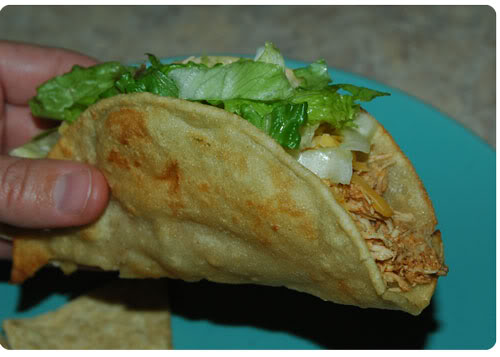 For my Chicken Tacos recipe, just add this homemade taco seasoning to your shredded chicken with some chicken broth or water and serve.