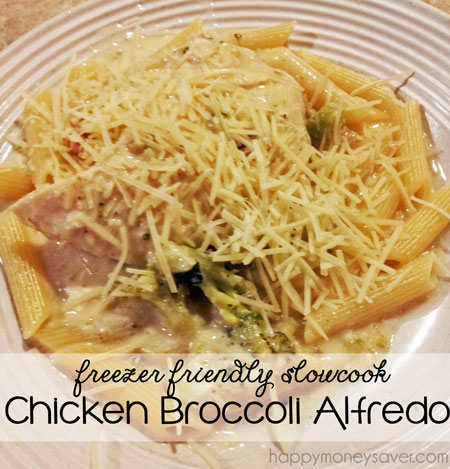 I have been having fun making all kinds of Freezer Meals lately and this is now one of my all time new favorites! It's called Slowcook Chicken Broccoli Bacon Alfredo and it – is – so – good! Plus it is a slowcooker freezer meal which is really nice because I can just add it to my crockpot in the morning.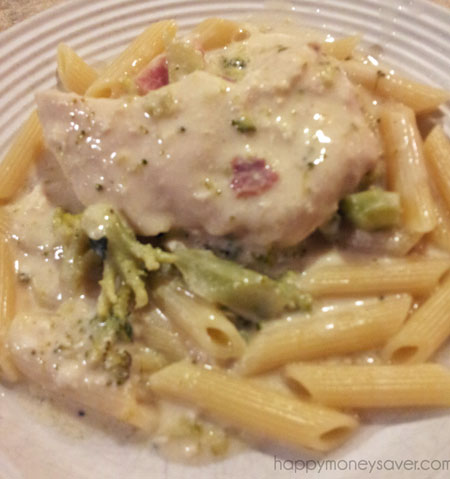 Slowcook Chicken Broccoli Alfredo
Ingredients:
1-2 lbs boneless skinless chicken breasts
2 jars of Alfredo sauce, 16 oz.
1 Frozen broccoli florets bag, 16 oz.
1 GreenPepper, diced
1/2 cup real bacon, either purchased real bits or fried n chopped
Directions:
Mix all ingredients in a gallon-sized freezer bag.  Thaw in fridge for 24 hours then dump into slowcooker. Cook on Low for 6-8 hours or on high 4-6 hours. Serve over pasta (with parmesan cheese if you like), with a salad/veggies and even with little biscuit bites if you like.
Oh and make sure and subscribe to my email e-newsletter so you can read when I post new freezer meals along with all kinds of great money saving deals each day.42 Comments