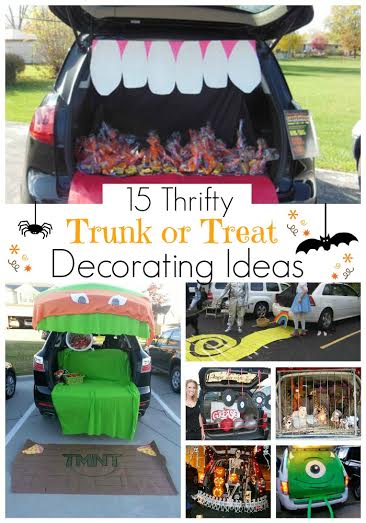 Every year my church does a Trunk or Treat for Halloween. I am always looking for thrifty trunk or treat decorating ideas and something that can be put together quickly. If you haven't heard about Trunk or Treat before it's usually a church, school, neighborhood or community sponsored event where people gather up and park their cars in a big parking lot. They open up their trunks or truck-beds and decorate them. Then they pass out candy. It's a fun way for kids to get a lot of candy in a short amount of time. Plus it's a nice safe family friendly environment usually too.
As you know I am always trying to save as much money as possible so I found 15 amazing & thrifty Trunk or Treat Decorating ideas for you! Enjoy!
1. Skeleton Truck or Treat Idea from Curly Crafty Mom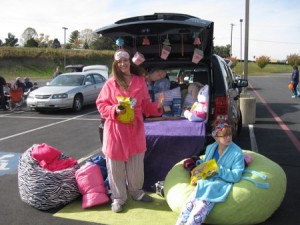 2. Slumber Party from BethanyHahira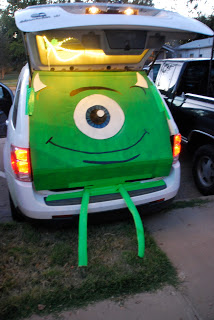 3. Mike Wazowski from Shine Like Stars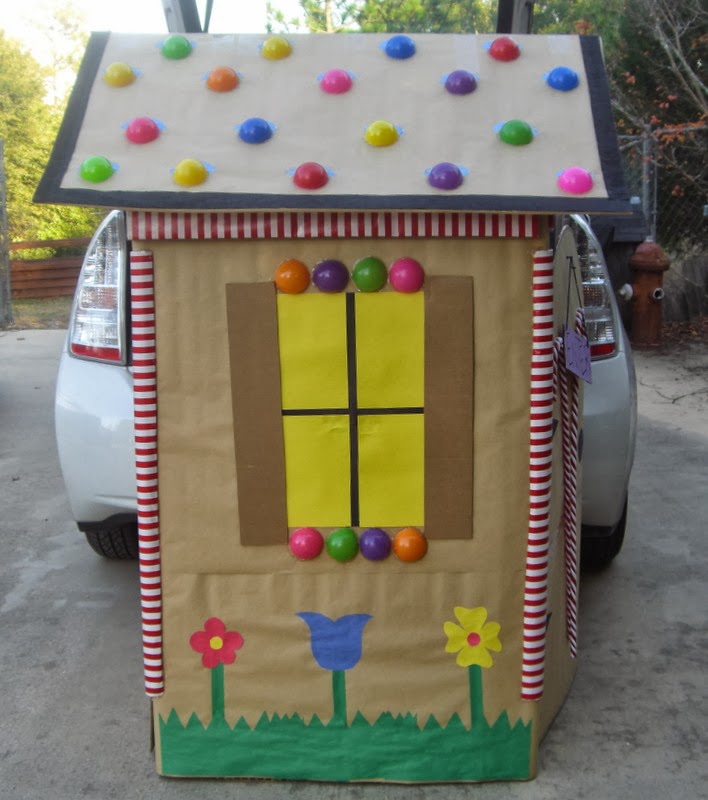 4. Candy Cottage from Intelligent Domestications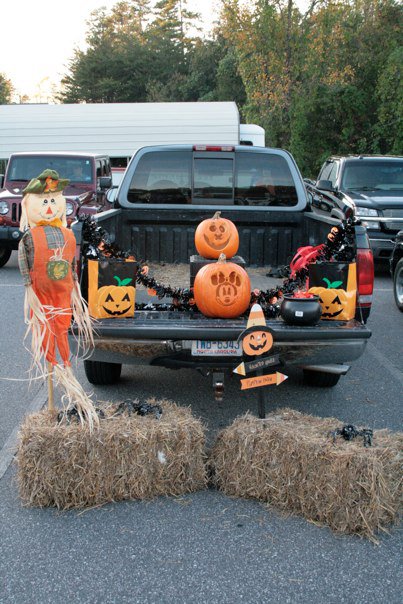 5. Hay and Scarecrow from Pinterest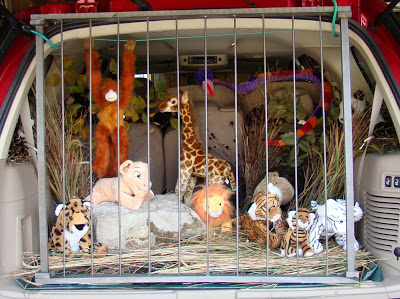 6. Trunk Zoo from Project Little Mo
7. Camping Trip from Jeannie Marie & Company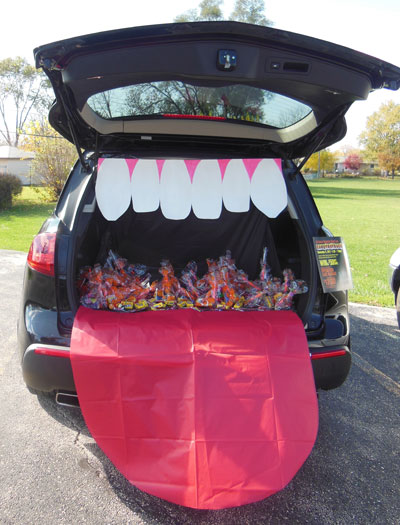 8. Mouthful of Candy from St.Joseph's Catholic Church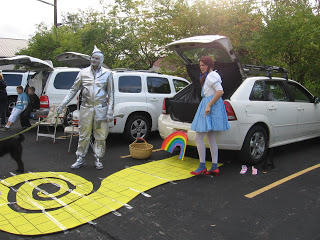 9. Yellow Brick Road from Pinterest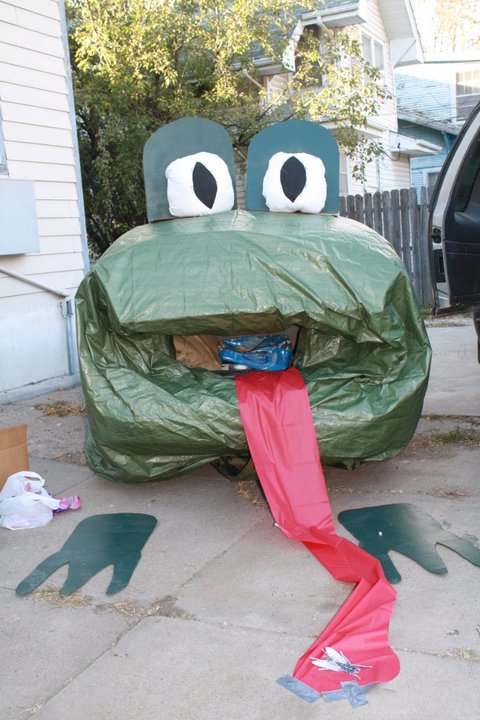 10. Trunk Frog from Pinterest
11. Black Cat from User on Flickr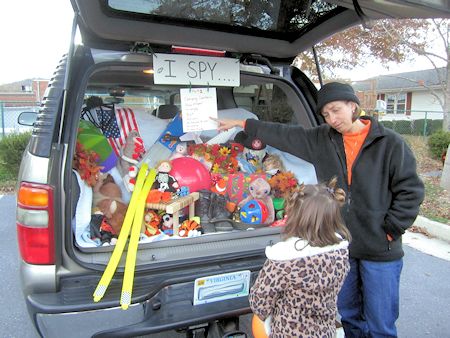 12. I Spy from Trunk or Treat Decorating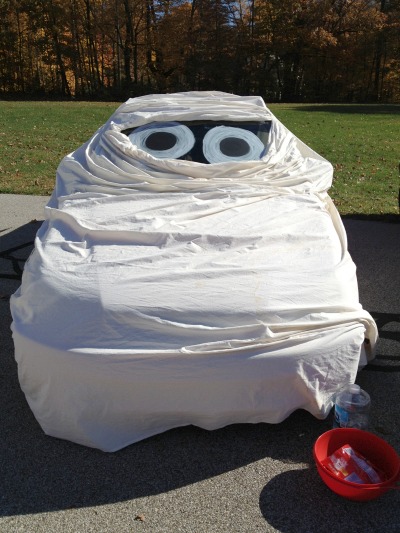 13. Mummy from C.R.A.F.T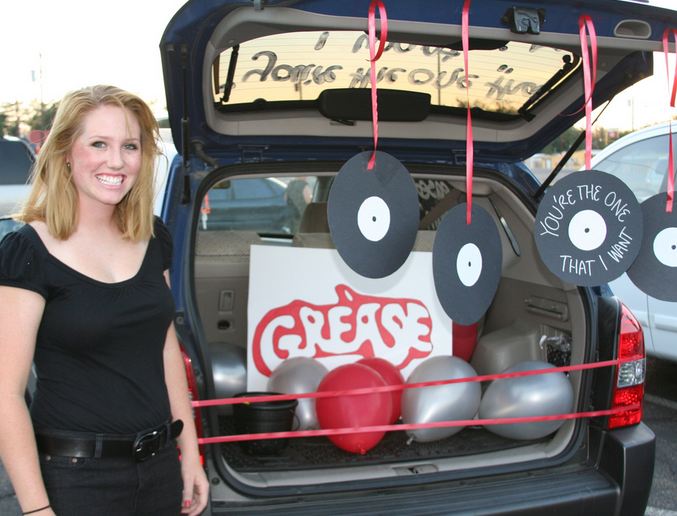 14. Grease from User on Flickr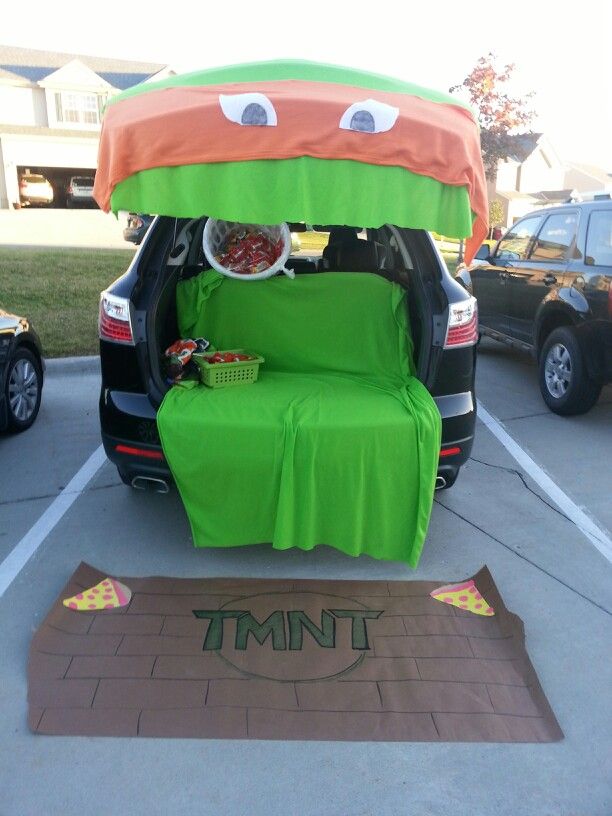 15. TMNT from Pinner on Pinterest
For more Thrifty Trunk or Treat Ideas check out my Pinterest board full of them here!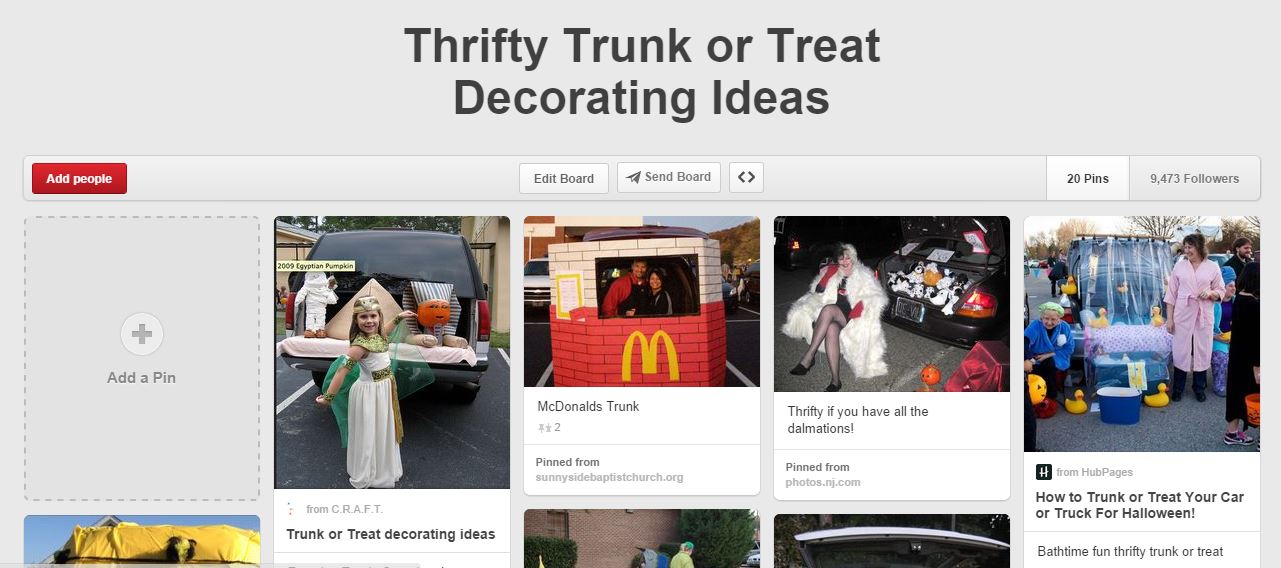 Happy Savings everyone.