As you may know, some White Elephant parties can be funny, silly and you can get really useless gifts. But other times, they are more classy and people bring nicer items that people will actually want! That is what this post is all about. The classy and useful white elephant gifts everyone will fight for.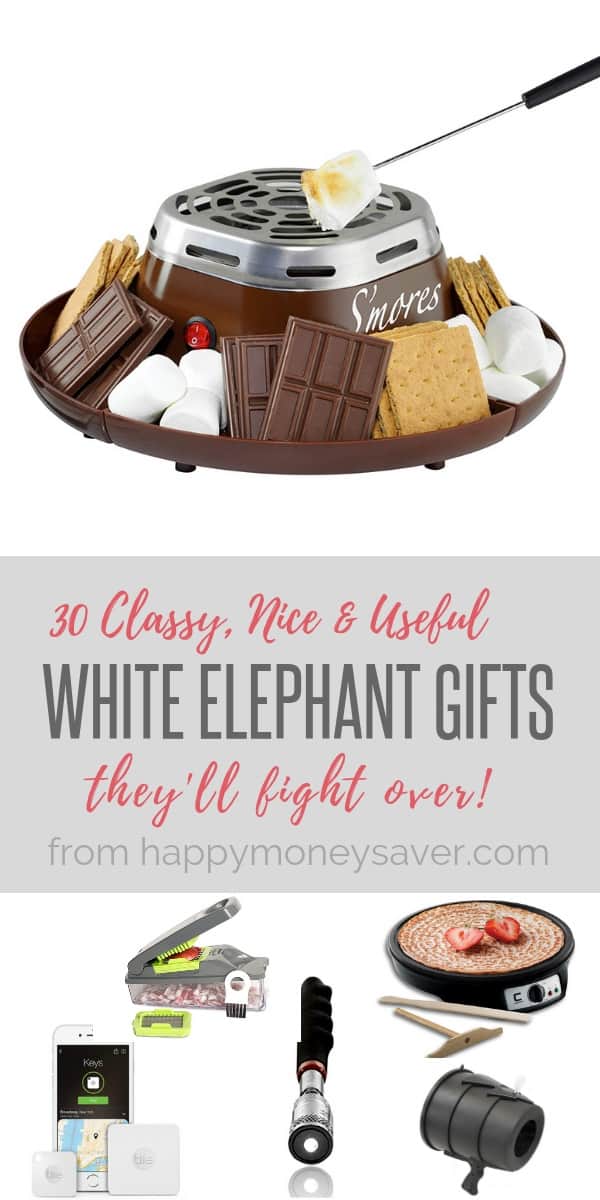 Let's be honest for a minute. No one wants to be that person who when someone opens up your gift, they give that happy little "oh neat!" face. Then they place the item clearly on their lap making sure everyone can see it so that hopefully one person will trade with them. These are the gifts no one wants to go home with. Gifts that they feel "stuck" with.
No. We all want that amazing gift that everyone ooh's and ahhh's over. That everyone's eyes get all big for. That gift that everyone fights for.
So, here is that list. I've been to many white elephant parties through the years and these are the ones I've actually seen people fight over again and again. And some are just really classy and nice items I would actually fight over.   If you love these ideas you might also really love checking out these 25 Hilarious White Elephant Gift Ideas here. 
30 CLASSY, NICE & USEFUL WHITE ELEPHANT GIFTS
1.) 4-PACK WATERPROOF PHONE POUCHES (buy on Amazon here) If you love your phone and adventures, you will really get a lot of use out of this gift!

2.) LED TACTICAL FLASHLIGHT (buy on Amazon here) This just screams cool. From the case to the super great light distance, this one is a keeper.
3.) MOKO FIREPROOF DOCUMENT BAG (buy on Amazon.com here). This one is useful for anyone! I'd love to toss some valuables into something like this for peace of mind. Protect your valuables, documents, money, and jewelry. Has a zipper closure for maximum protection.

4.) ELECTRIC SMORES MAKER (buy on Amazon here) I adore smores almost more than life itself. And to not have a build a fire? I'm in love.
5.) POPCORN MAKER (buy on Amazon here). Who doesn't love popcorn…that is the question. And this is so unique and fun!
6.) NEW PILLOWS (buy on Amazon or look at local stores for deals). Nothing beats a good pillow. Not only do you show up with the biggest present, everyone will fight for this one!
7.) BLUETOOTH SPEAKER (buy on Amazon here). Big fan of music as are a lot of people. This is wireless, has a built-in-mic, handsfree call, an AUX Line, TF Card, and more!

8.) DEAD SEA MUD MASK W/BRUSH (buy on Amazon here). I love that it comes with little brush! So cool. Has really great reviews too.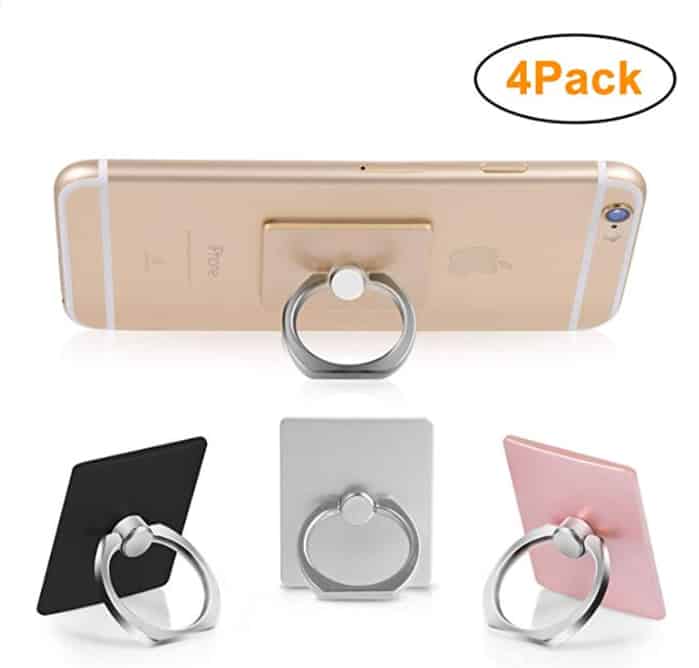 9.) 4-PACK RING STANDS FOR PHONES (buy on Amazon here) Everyone loves these little ring stands and they come with hooks so you can put them in your dashboard too. Fun!
10.) EARBUD HOLDER (buy on Amazon here) A fun and unique little device to store your earbuds. Take them along in your pocket without worrying about them getting all tangled up.
11.) MAGNETIC PICKUP TOOL (buy on Amazon.com here). This tool can magnetically pick up so many things like screws and items. Super cool gift and one that can be used for many different purposes.

12.) BATH BOMB GIFT SET (buy on Amazon here). I'm a fan of bath bombs. These look a lot like Lush bath bombs, and the reviews are great. I'd fight for this many bath bombs for sure, there are 12!
13.) AIRZOOKA (buy on Amazon here).  Do you want to "blow" your friends away? Or just want to call down the stairs loudly to your kids? Yeah. This is perfection. Everyone fought over this one at last years party.

14.) BREAKFAST SANDWICH MAKER (buy on Amazon here).  Can you believe this exists? So cool.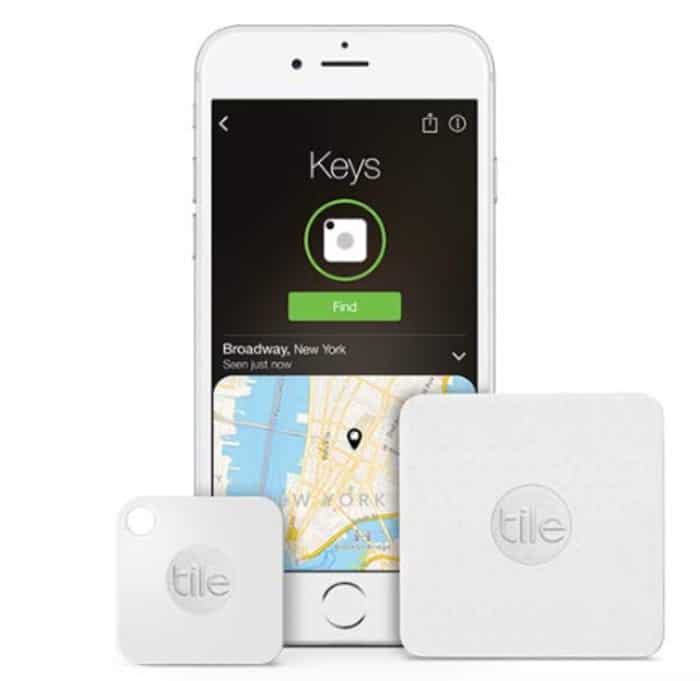 15.) TILE MATE: ULTIMATE KEY/PHONE TRACKER (buy on Amazon here). This is something I would totally fight for at a white elephant party. I mean, come on…. you can put these on your phone or keys and track to find them when you lose them! Genius!!!
16.) PORTABLE FOOSBALL TABLE (buy on Amazon here) This one is a little bit more expensive, but oh so cool! Great for the office or anyone who loves to have a little fun.

17.) AIRPLANE FOOT HAMMOCK (buy on Amazon here). This one is so unique and cool, I want it! I want it!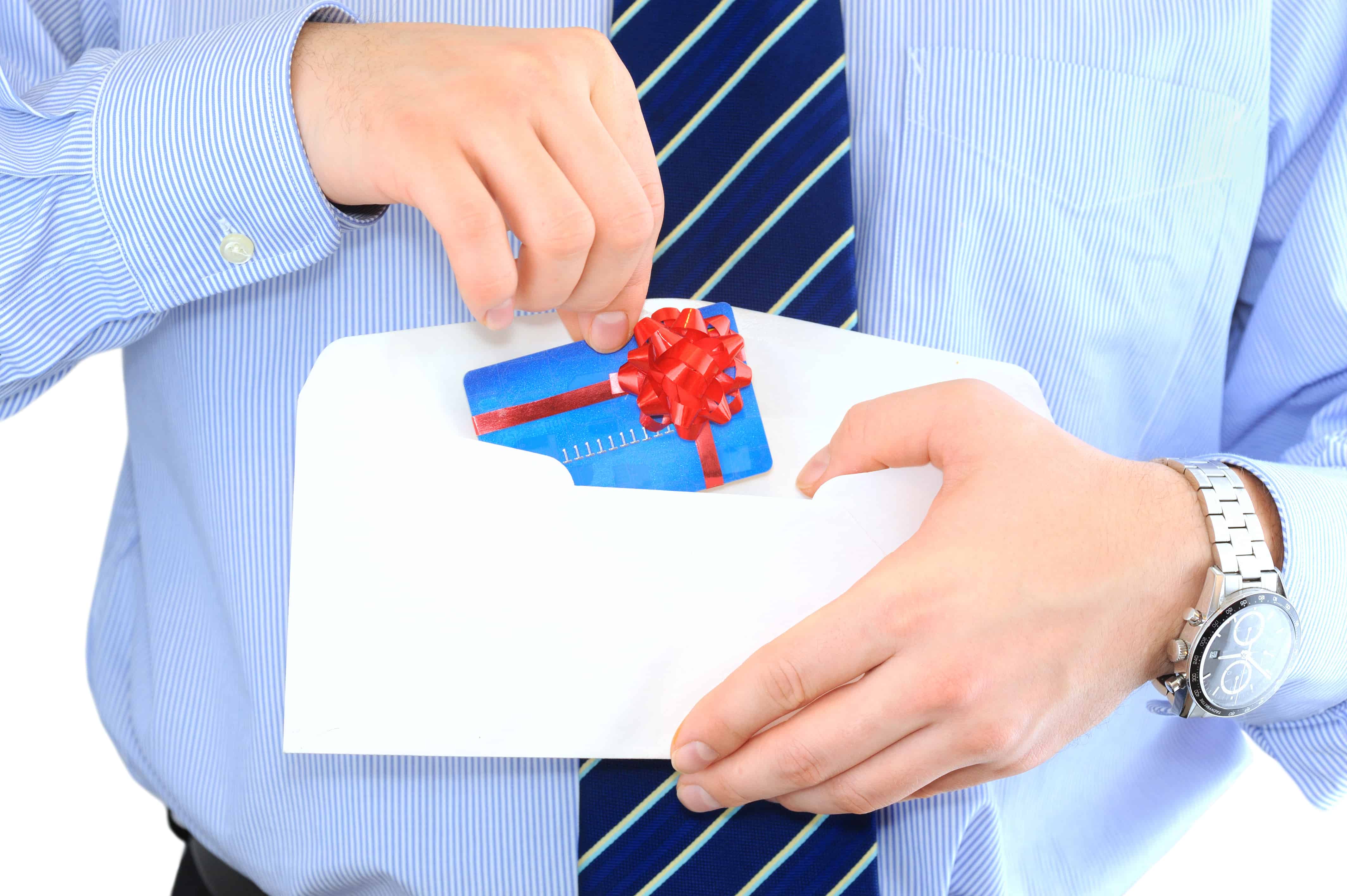 18.) AMAZON GIFT CARDS – Everyone always loves gift cards. Consider wrapping the gift card up in multiple boxes so that it looks huge and the person has to open a bunch of boxes to get it.

19.) CREPE MAKER (buy on Amazon here) I kid you not, I've been to two white elephant gift parties and the crepe maker was a hot trading item both times.
20.) QUESADILLA MAKER (buy on Amazon here) I've seen people fight over this quesadilla maker. It's a popular one for sure.

21.) ON THE GO JEWELRY CLEANING PEN (buy on Amazon here). This one seems perfect for any jewelry lover. I'm not a huge jewelry gal myself though so this one is a total guess.
22.) COLOR CHANGING UMBRELLA (buy on Amazon here).  As the rain falls on the printed white droplets, they change different colors of the rainbow. Can you say awesome!!

23.) MINI PORTABLE HUMIDIFIER (buy on Amazon here). During the dry winters this one would be super useful to have around at home, at the office or in the car. Someone will love this one.

24.) MEMORY FOAM TRAVEL PILLOW (buy on Amazon here). Look at how much this unique pillow can do. What a nice classy white elephant gift.

25.) VEGGIE CHOPPER (buy on Amazon here) So helpful in the kitchen, saves hours of chopping time. It's one of my all-time favorite kitchen tools.
26.) ELECTRIC BLANKET FOR THE CAR (buy on Amazon here) I would love to receive this gift. This would make a great emergency blanket to leave in the car. You never know when you might get into trouble and need it to stay warm.

27.) ZOOM LENS KIT FOR CELL PHONES (buy on Amazon here). I've always seen these but never tried them. I'm thinking people would think this is one nice gift! And will make picture taking to a whole new level.
28.) RETRO HOT DOG TOASTER (buy on Amazon here)  Such an awesome gift! You can toast the hot dogs and the buns at the same time. Who wouldn't want this gift!
29.) SURVIVAL SEED VAULT (buy on Amazon here) For those who like to be prepared! If you know someone that likes to grow their own fruits and vegetables this would be a great gift. You won't be disappointed.
30.) HIROSHI KNIVES SET (buy on Amazon here) Do you know someone that loves to cook? This would be the perfect gift for that person. I think this would be another one that people would fit over.
OTHER WHITE ELEPHANT GIFT GUIDES YOU MIGHT LIKE:
25 Hilarious White Elephant Gift Ideas
10 Office Party White Elephant Gift Ideas
13 Funny & Family Friendly White Elephant Gift Ideas