I am telling you…I just love to play my favorite best classic board game every few months with my family. We laugh, we fight (some people are just sore losers…ahem..) but we DO have fun. And any time I can spend time with the family playing games is making memories. This holiday season I plan on buying some of these for gifts because I know personally they will LOVE them.  Anyhoo, I hope you all enjoy this list of 15 best classic board games for families as they are all my absolute favorites!
These games have all been enjoyed by my family and I know there is sure to be a few if not all that you love.
My Best Classic Board Game For Families List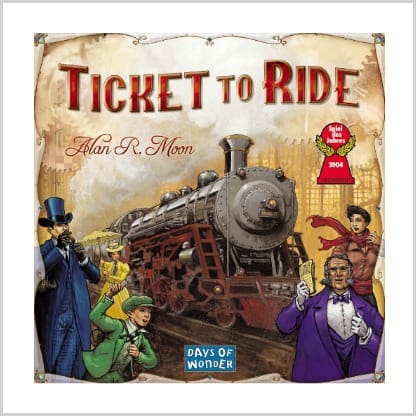 Ticket To Ride (Amazon.com) is one of my absolute favorite games of all time. I love everything about this game. Strategy and luck are involved in winning this game. It's a very simple game to understand but will be one the of the most requested games to play in your family. When I asked my kids what their favorite board game of all time was…it's this one!!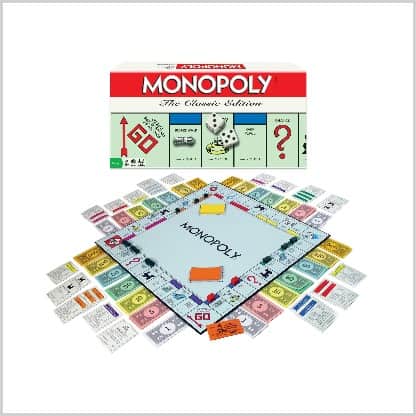 Monopoly – The Classic Edition (Amazon.com) – This game has been around for a long time but is still an all time favorite. It is a long game so you do need to allow more time but it's just a really fun family game to play at a gathering.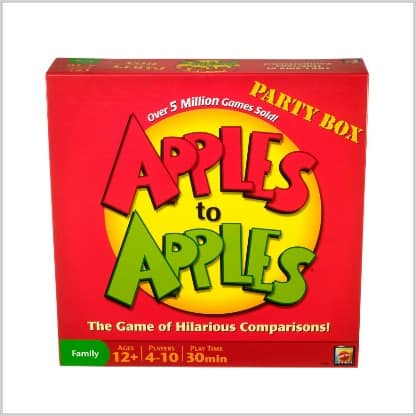 Apples to Apples Party Box  (Amazon.com) – This is such a fun game to play with a big group of people. It's great for people of many ages. It keeps everyone entertained and competitive.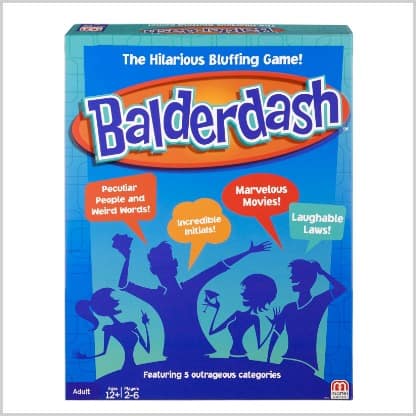 This Balderdash Game (Amazon.com) has been around for a long time but is still a family favorite of ours. It's a creative, laugh out loud game that is fun with a group of friends or family.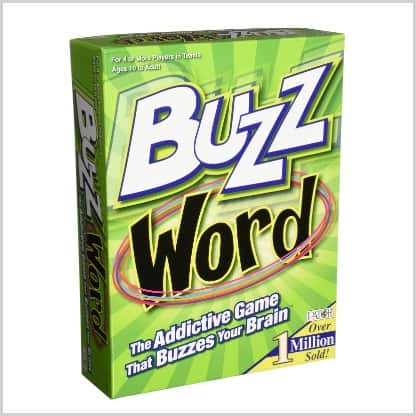 Buzzword (Amazon.com) – This has been a very fun game for our family. We received this game as a gift and I'm so glad we did. This game is easy to learn, is fast paced and the clues span a few generations making it a game for many ages. It is one I would definitely recommend.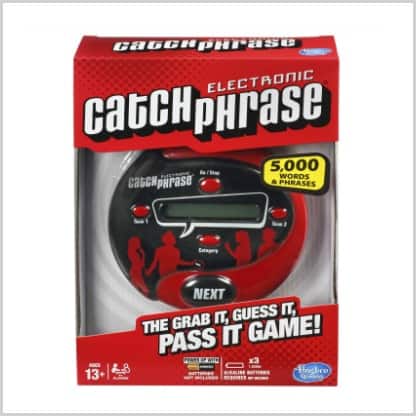 This Electronic Catchphrase Game (Amazon.com) is definitely one you need to own. I love this game for many reasons. This game is great for big groups and is easy to incorporate younger players. It gets everyone involved and talking and having a great time.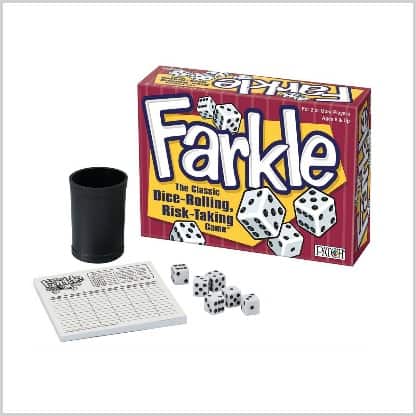 My in-laws introduced me to this Farkle Classic Dice Game  (Amazon.com) and this has become one of my favorite games to play. It is fun, exciting and super addicting. I also love that this game is easy portable to take on the go for a family vacation. I promise you this game will be one that your family will love so head over and pick this game !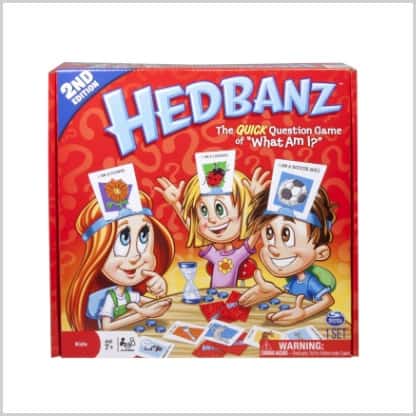 Our family received this HedBanz Game (Amazon.com) for Christmas a few years back and this is one of my kids favorite games now. I love that is great for people of all ages and is a very simple game to learn yet entertaining and fun. This would be a great Christmas present this year for family or friends.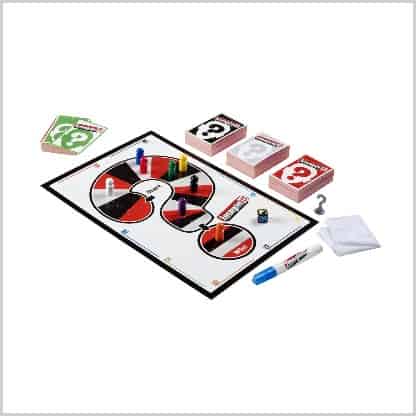 This Imaginiff Game (Amazon.com) is a great game to play with close family or friends. It would be great for a family gathering or party. There are no right or wrong answers in this game and is recommended for ages 14 and up.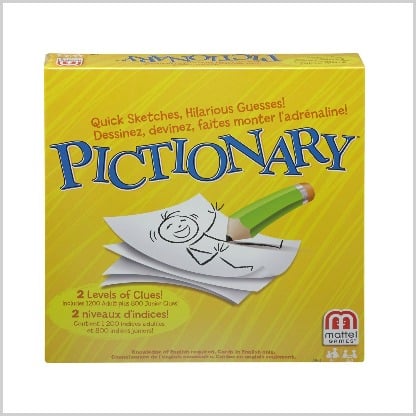 Who doesn't love Pictionary!! This Pictionary Game (Amazon.com) is a classic, family and kid favorite. It's a game of quick sketches and hilarious guesses that will keep everyone having fun and entertained.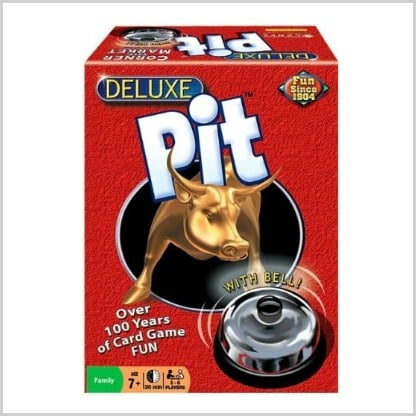 This Deluxe Pit game (Amazon.com)  is a simple game to learn and is enjoyed by kids and adults of all ages. It's a loud and energetic game that I know you will love. You will definitely want to add this game to your game collection.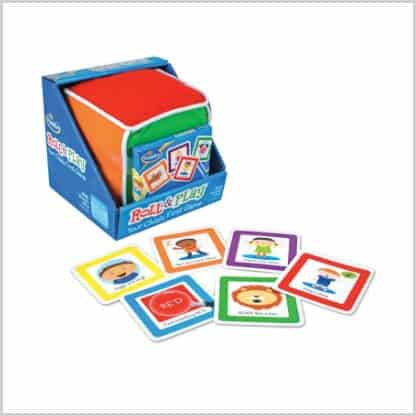 This Thinkfun Roll and Play Board Game (Amazon.com)  is one of my kids best classic board game favorites and I as a parent enjoy it as well. It gets the kids up, moving, and acting things out and is great for kids 18 months and up. It is definitely one I would recommend for young kids.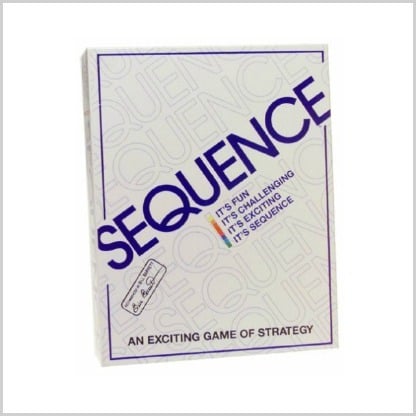 This Sequence Game (Amazon.com) is a great game for adults and kids. It combines strategy, skill and a little luck which makes this an exciting game. This game is also very easy to learn which is nice.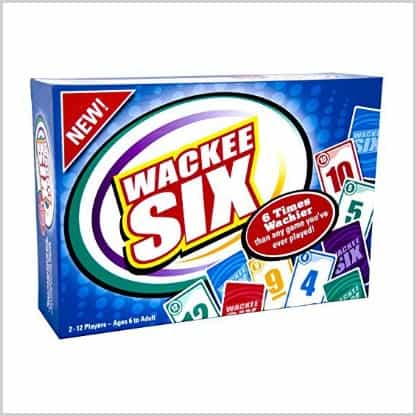 Wackee Six Party Card Game (Amazon.com) is a super fun game. I would recommend this game to anyone loving a fast moving, challenging game. It's fun for everyone and makes you think quickly and keeps you on your toes.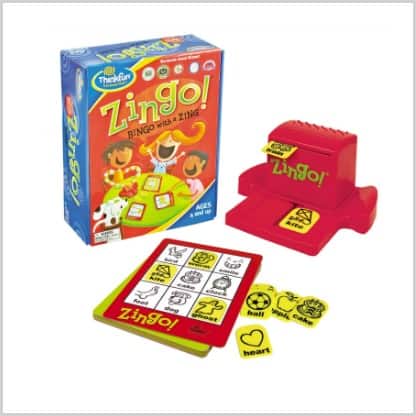 ThinkFun Zingo (Amazon.com) is another game that my kids absolutely love. Its names describes it perfectly-it's bingo with a zing. It's very easy for kids to understand and play and can hold their attention. We have played this to many times to count and still is one that they ask to play over and over again.
What other best classic board game do you enjoy? With this post hopefully you can find some great ideas on best board games to gift to families or even yourself. Happy gaming and I hope you all have a wonderful holiday with your families.