Let's talk white elephant gifts… There's always the handful of gift ideas that people always think of and the typical things that people will bring to these parties, but if you want to stand out with your gift this season, these creative white elephant gifts are sure to impress!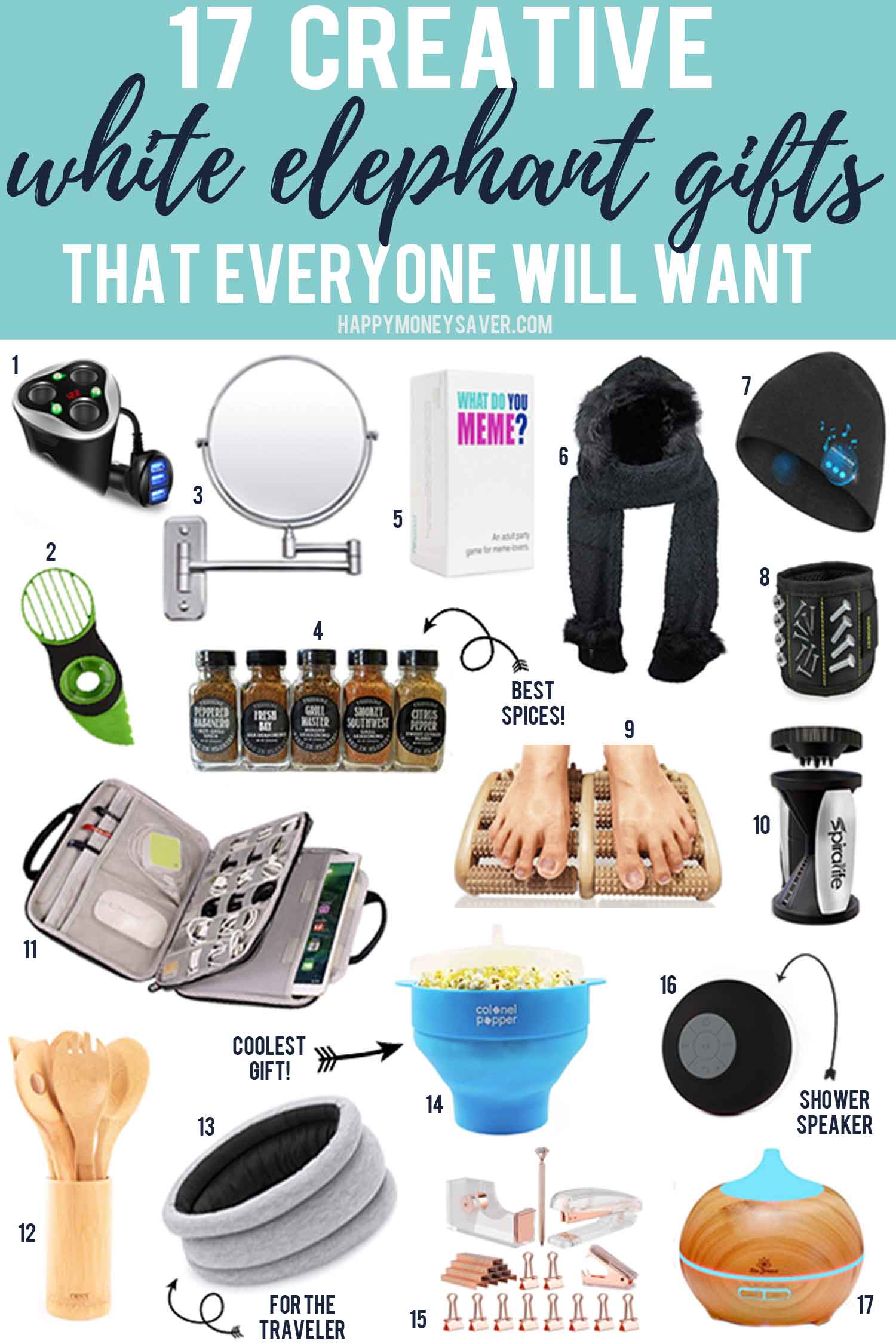 I love white elephant gift exchanges for some odd reason. Whether it's the surprises that happen each time a gift is open to the competition of trying for a gift I want and even trying to find a cool gift to bring, I love it all.
In fact, I love them so much that I have several different types of white elephant gift idea posts you can look through.
17 CREATIVE WHITE ELEPHANT GIFT IDEAS
---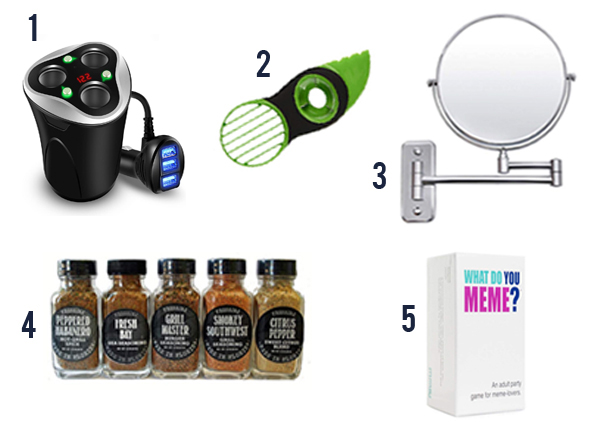 1. USB Car Charger: not only does this charge multiple devices at once, but it also has space in it to store small things that you don't want to get lost – change, cords, etc!
2. Avocado Slicer: if you eat a lot of avocados, you know that this avocado slicer is basically a must-have kitchen product.
3. Magnifying Wall Mirror: this mirror is pretty cool, it has two sides and easily can mount up on the wall. Fun gift idea!
4. Grilling Spice Gift Set: all of the essential spices to cook with, perfect for the grill guru. The best part is, it's a gift that everyone can use no matter who gets it!
5. What Do You Meme Game: one of the most fun games ever! Fun for all, too.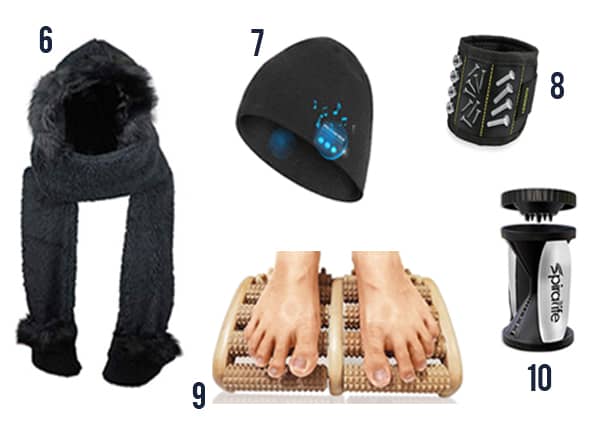 6. Hooded Head Scarf: the softest and coziest way to keep warm this winter! Seriously, how much would you love this??
7. Bluetooth Beanie: perfect for a cold morning run, shoveling snow, or just a car ride on a cold day. Something so different!
8. Magnetic Tool Wrist Band: the best gadget for working on at-home projects! This is under $15 and a perfect gift for everyone.
9. Foot Massaging Roller: great to keep under their desk or just at home – perfect way to give yourself a DIY foot massage!
10. Hand Spiralizer: this makes spiralizing veggies a breeze! And they're the best side dishes, so you know everyone will appreciate this one.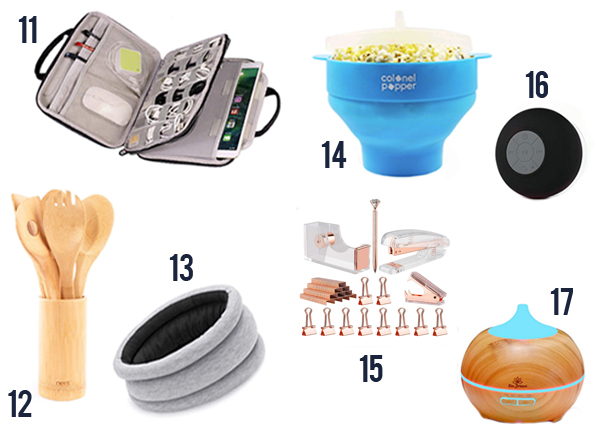 11. Electronic Organizer Carrying Case: for someone who travels a lot or just has a lot of electronics (who doesn't, right?), this organizer will make sure their cords don't get tangled and they'll always know where everything is!
12. Bamboo Utensil Set: these utensils are made with organic bamboo and are meant to last a long time! They're another item that everyone can always use new of.
13. Travel Pillow: this is not-your-average travel pillow, guys! You can wear it in a couple of different ways, it's super lightweight and a must-have travel accessory.
14. Microwave Popcorn Maker: the most convenient way to eat popcorn! Everyone will love this – adults, kids, and makes snacking for college students who live in a dorm a breeze.
15. Desk Supplies: basically all of the desk accessories that we're all always looking for extra of…
16. Bluetooth Shower Speaker: now you can listen to music from the shower! These are so cool and definitely something everyone could use!
17. Essential Oil Diffuser: a great way to diffuse oils, or get into oils if someone who has never used them before gets this!
These creative white elephant gifts are sure to be the hit of the party!
---
HOLIDAY GIFT GUIDES
CHRISTMAS GIFTS
STOCKING STUFFERS AND GAMES
WHITE ELEPHANT GIFTS