Having a family night in and need some fun things to do together? These best card games are all so much fun, you'll lose track of time and will be laughing and bonding all night long!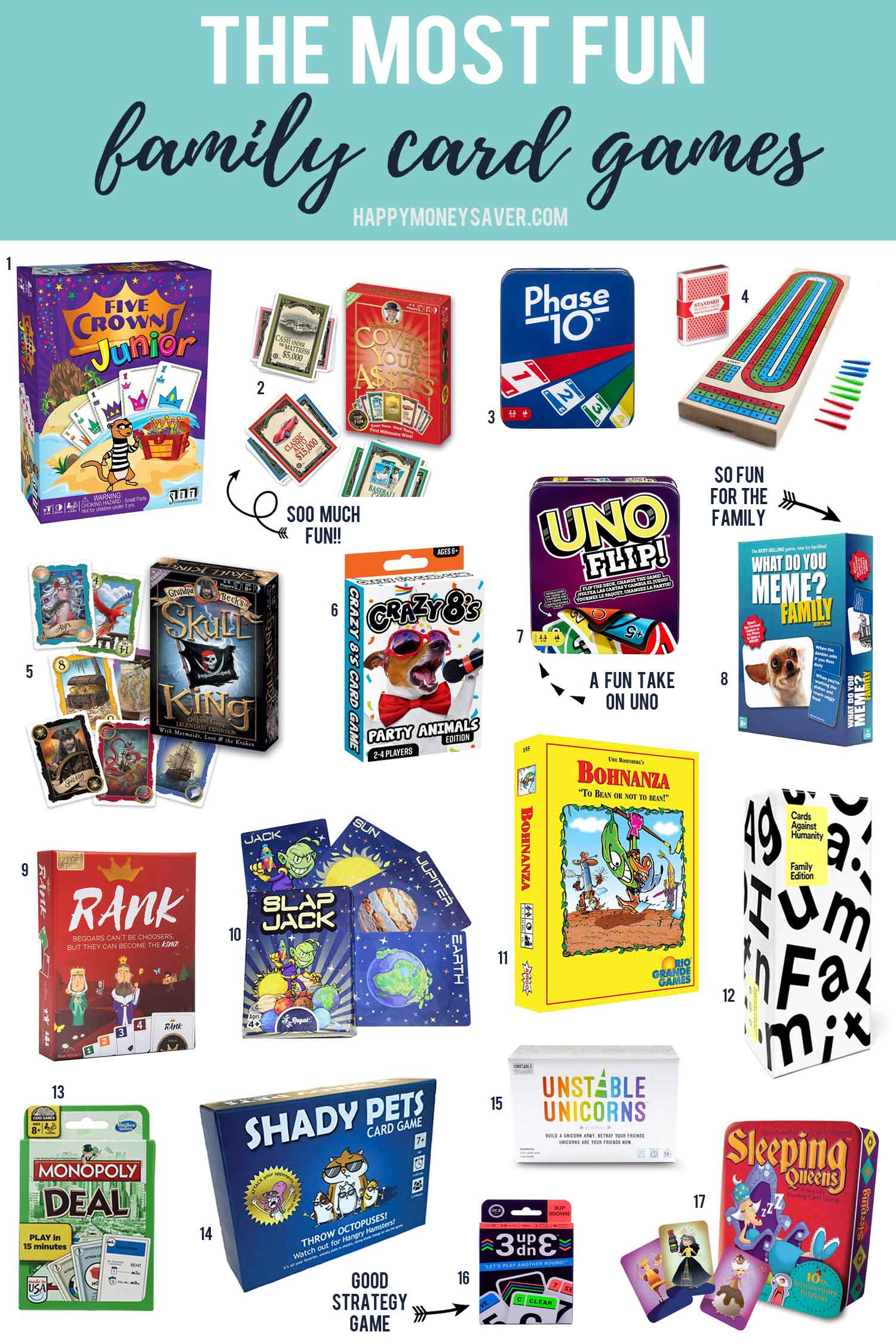 Turn the TV and iPads off and spend some time with the family – these family card games will have you all laughing, staying up too late playing, and bonding like never before. You could even create your very own weekly family game night!
These card games are all family-friendly and will be so fun for each and every one of you.
THE BEST CARD GAMES FOR THE FAMILY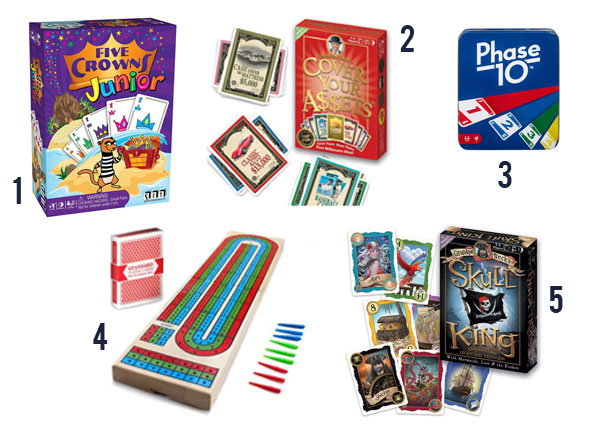 1. Five Crowns Junior – this kids-style rummy game will keep you all on your toes!
2. Cover Your Assets – this is one of my personal favorites. The first to win $1 million in assets wins!
3. Phase 10 – another card game take on rummy, and this one is SO fun! It's strategic and exciting, and you could play rounds of this before it gets old, haha.
4. Cribbage – this classic game is your typical brain teaser! The kids will love it as much as you do.
5. Skull King – a super strategic – and FUN – numbers card game. This is another one of my personal favorites!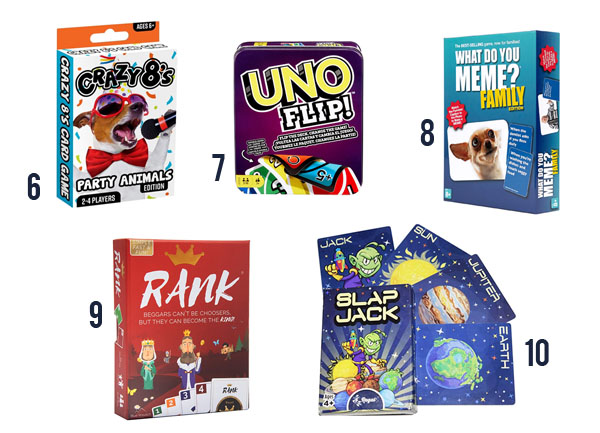 6. Crazy 8's – this edition of Crazy 8's is sure to have the whole family laughing and playing along!
7. UNO Flip – we all know and love UNO, so this fun new take on a classic is sure to be a hit.
8. What Do You Meme Family Edition – we all use memes in our daily lives, so this family edition of a super popular game will keep everyone wanting to play more rounds for hours!
9. Rank – if you like competition, this card game is for you! It's filled with strategy and aims to reign over your kingdom.
10. Slap Jack – I hope you're ready to sit around the table for a few hours – at LEAST! 😉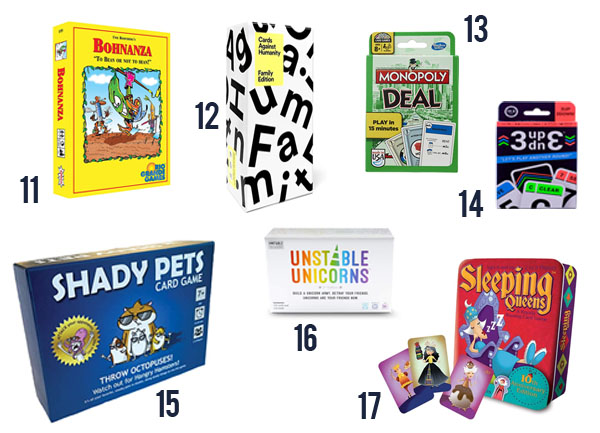 11. Bohnanza – collect and plant beans and retrieve the most gold you can, but be quick!
12. Cards Against Humanity: Family Edition – here's another super popular game with a fun family twist!
13. Monopoly Deal – a quick and easy twist on Monopoly, ideal if you don't want to sit around for hours! Haha.
14. 3UP 3DOWN – be the first to get rid of all of your cards first, and you'll win, but beware – this is a super fast-moving game that'll end in LOTS of laughs!
15. Shady Pets – one of the most intense, strategic card games out there!
16. Unstable Unicorns – a strategic card game where the unicorns will become your best friends!
17. Sleeping Queens – navigate the kingdom to win the most queens!
There you have it – the very best family card games!
HOLIDAY GIFT GUIDES
CHRISTMAS GIFTS
STOCKING STUFFERS AND GAMES
WHITE ELEPHANT GIFTS