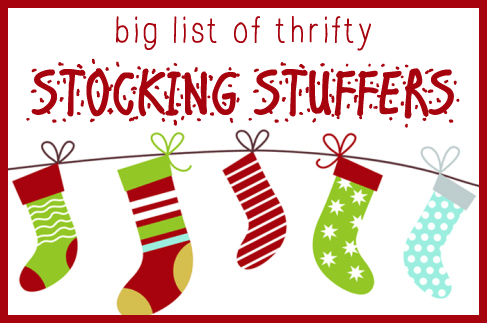 I remember as a child going down and finding all kinds of treasures in my stocking Christmas morning (Thanks Santa!) As a mom now, I understand how expensive these can be. I find the best plan of attack is to find BIGGER items that take up more room or lots of items that don't cost too much. Here is a big list of thrifty ideas for you!
Stocking Stuffers that Take Up a LOT of Room
A Can of Pringles – these babies are big and take up a lot of room!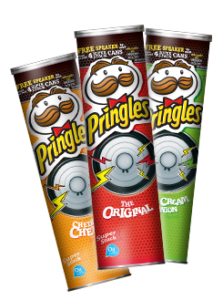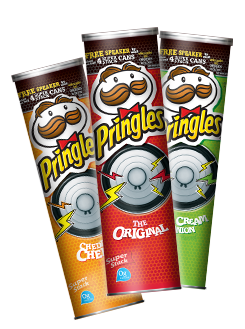 A Water Bottle
Oranges – I always found oranges in my stocking. That and peanuts.
A Package of Socks – just tear it open and add them all in rolls. – Maybe you might have stocked up on Black Friday at Fred Meyer?? All socks were 1/2 off.
Lifesaver Story books – there is a Target manufacturer's coupon available for $1.00/2 at target.com.
Tootsie Roll or other Candy Banks
T-Shirts – especially character ones.
Bubble Bath – dollar store 🙂
Tubes of Plastic Animals or People – again…dollar store 🙂
Playdoh tubes – usually like $1.50-$2.00 for a tube! Or get a multipack and divide it up if you have multiple children.
Winter accessories – a new pair of ski gloves (these are nice + puffy…lol) or hat and gloves, scarf etc. At Old Navy right now you can get performance fleece items $2.50 each. They are priced at 2/$5.00 through 12/20! There is a 20% off coupon code that expires tonight too, and check their website for coupons before you shop to save more.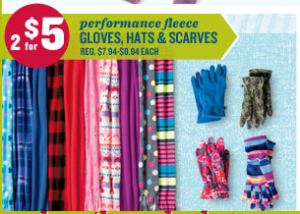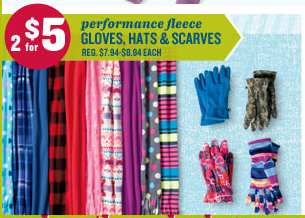 Teddy Bears or other stuffed animals – these can take up the whole top section.
And here are some everyday other Stocking Stuffer Ideas for you too
A Muffin or cinnamon roll (for Breakfast, that way you know they will eat something healthy before all the treats & candy canes)
Card Games
Bouncy Balls
undies 🙂
Hot Wheels – get them $0.69 at Walgreens right now
Mini Lego sets
Crayons – I still have some from back to school stocking up I could throw in…
Color Books – I find these at dollar stores
Character Toothbrushes & Toothpaste – If you have been coupon shopping there have been deals on these.
Character Socks
Baby bottles or diapers for dollies
Hair Clippies, bows, headbands
Jewelry or play jewelry ( I got a few of these $1.00 owl necklaces this year – score!)
For crafty kids maybe beads+ string for bracelet making or other kits
Sports Cards packages
Small hand-held games ( I have seen some really cheap ones at the dollar spot at Target through the year)
Gift Cards or Movie money – I think my kids would go nuts for a $5 gift card to DQ.
Homemade coupon books you could make (example – one get out of my chore free card, my mom makes my bed today card, or favorite meal and so on..)
Stickers
Gum
Candy – and candy canes
Disposable camera
Lip gloss or makeup
Perfume – we always had dollar store stuff growing up…
Books
Lottery Tickets – a favorite of many older kids
A new ornament (some have this as a tradition and get a new one every year.)
Lets not forget about MONEY – most kids would love a few bucks added to their stockings.! Lets face it – Kids love money!
Let me know of any other Stocking Stuffer ideas you have!
---
HOLIDAY GIFT GUIDES
CHRISTMAS GIFTS
STOCKING STUFFERS AND GAMES
WHITE ELEPHANT GIFTS