Trying to find the perfect gift for a busy mom is impossible! This year I did the research for you and came up with 15 AMAZING gift ideas for busy moms to show your love and appreciation all year long!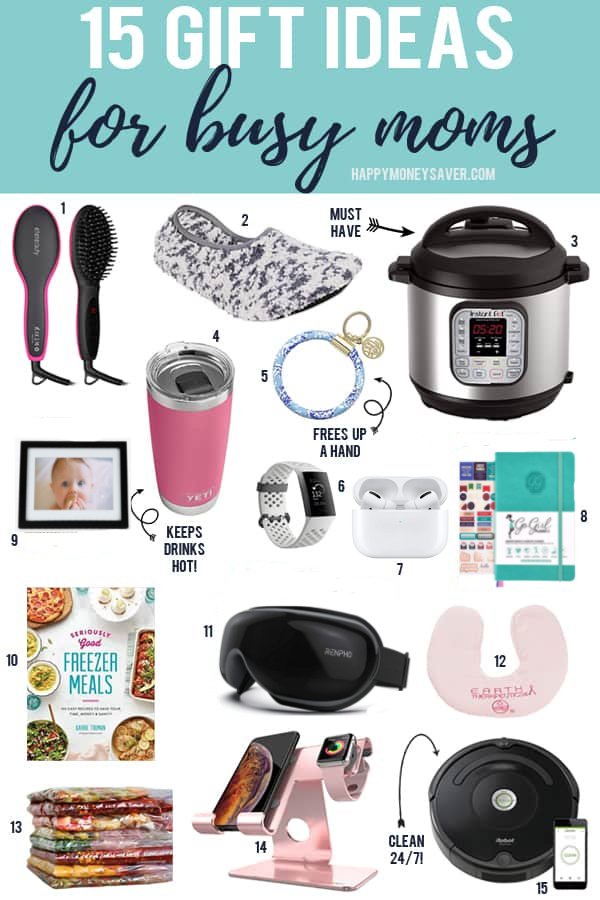 If you have a busy mom in your life, or a new mom juggling a million things, chances are she could use a gift that's really going to help her get things done during the day. Right?
If so, you're in luck because I've put together some of the BEST gift ideas that busy moms will love, appreciate, and really use every single day. Here are the top gift ideas for busy moms!
GIFT IDEAS FOR BUSY MOMS
---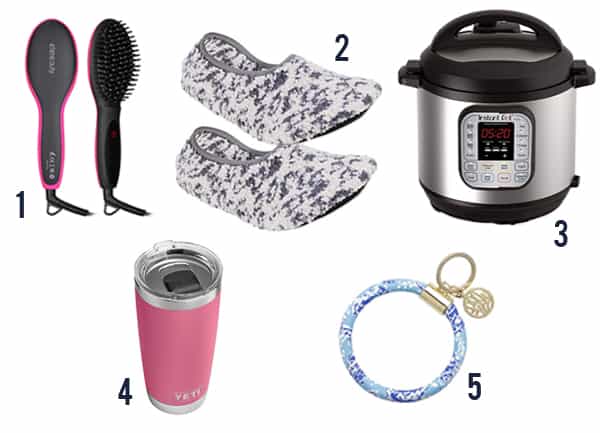 1. HAIR STRAIGHTENING BRUSH – (Buy on Amazon) – This hairbrush also straightens, which means she can get two things done in less time – and moms know that every second they have to get ready each day is precious!
2. WORLD'S SOFTEST COZY SLIPPERS (Buy on Amazon | Walmart) – The perfect, coziest pair of slippers she can slip on when she gets home after a long day!
3. INSTANT POT (Buy on Amazon | Walmart) – Instant Pot: if you don't have one of these yet, you NEED one. So does every busy mom out there. Instant Pots are game-changing… They make cooking dinner a breeze!
4. YETI TUMBLER (Buy on Amazon) – Just a really great tumbler that all the ladies love!
5. ROUND WRIST KEYCHAIN (Buy on Amazon) – These key chains are so smart – it fits on her wrist, so it frees up a hand to wrangle kids or carry in groceries!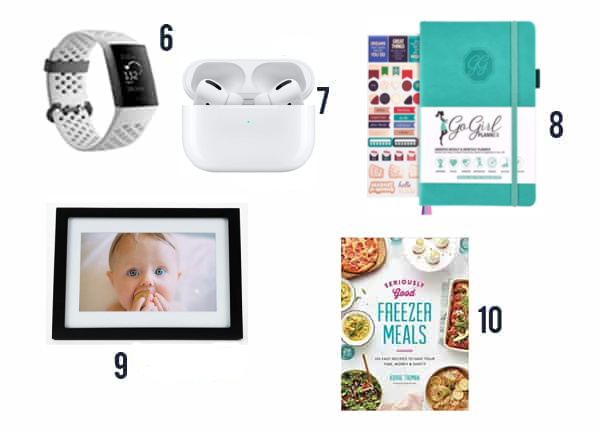 6. FITBIT WATCH (Buy on Amazon | Walmart) – These are great for so much more than just tracking your daily steps – she can also track her sleep, and heart rate and help keep her feeling her best.
7. AIRPOD PRO (Buy on Amazon | Target | Walmart) – It's no secret how popular these have become over the past few years, but they are a prime gift idea to gift a busy mom. Nothing like not having an extra cord AND being able to multi-task!
8. 2023 ORGANIZATIONAL PLANNER (Buy on Amazon) – Help her organize and prioritize and get ready for the next year!
9. DIGITAL PICTURE FRAME (Buy on Amazon) – This is one of my favorite things I own! Get updated pictures as soon as they take them!
10. COOKBOOK SERIOUSLY GOOD FREEZER MEALS (Buy on Amazon | Target | Walmart) – One of the best gifts you could give a busy mom is my favorite cookbook ever! It's filled with the very best freezer meals that the whole family will love. Great easy fast meals to make ahead and freeze for busy nights.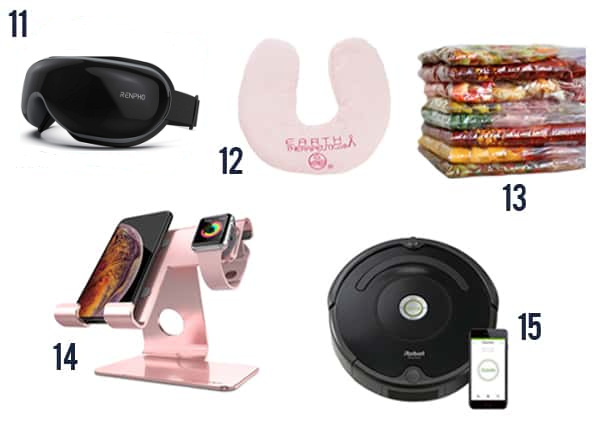 11. EYE MASSAGER (Buy on Amazon) – A MUST-have for every woman! This massager relaxes your eyes and reduces the pressure especially if you get migraines. I've had mine for a while and I LOVE IT!
12. WEIGHTED MICROWAVEABLE NECK PILLOW (Buy on Amazon) – She can heat this up in the microwave and give herself a much-needed break with this cozy, warming pillow.
13. FREEZER MEALS: bring a busy mom in your life a couple of freezer meals this holiday season, no doubt she'll consider that the most perfect gift!
14. CHARGING DOCK (Buy on Amazon) – Really, who can remember to always charge all of their devices?? This charging dock is great for a busy, always multi-tasking mom.
15. iROBOT ROOMBA VACUUM (Buy on Amazon | Target) – The easiest way to keep the house clean, 24/7! Any busy woman or mom would LOVE this.
These gift ideas for busy moms will be sure to that busy woman in your life how much you love and appreciate her!
---
HOLIDAY GIFT GUIDES
CHRISTMAS GIFTS
STOCKING STUFFERS AND GAMES
WHITE ELEPHANT GIFTS