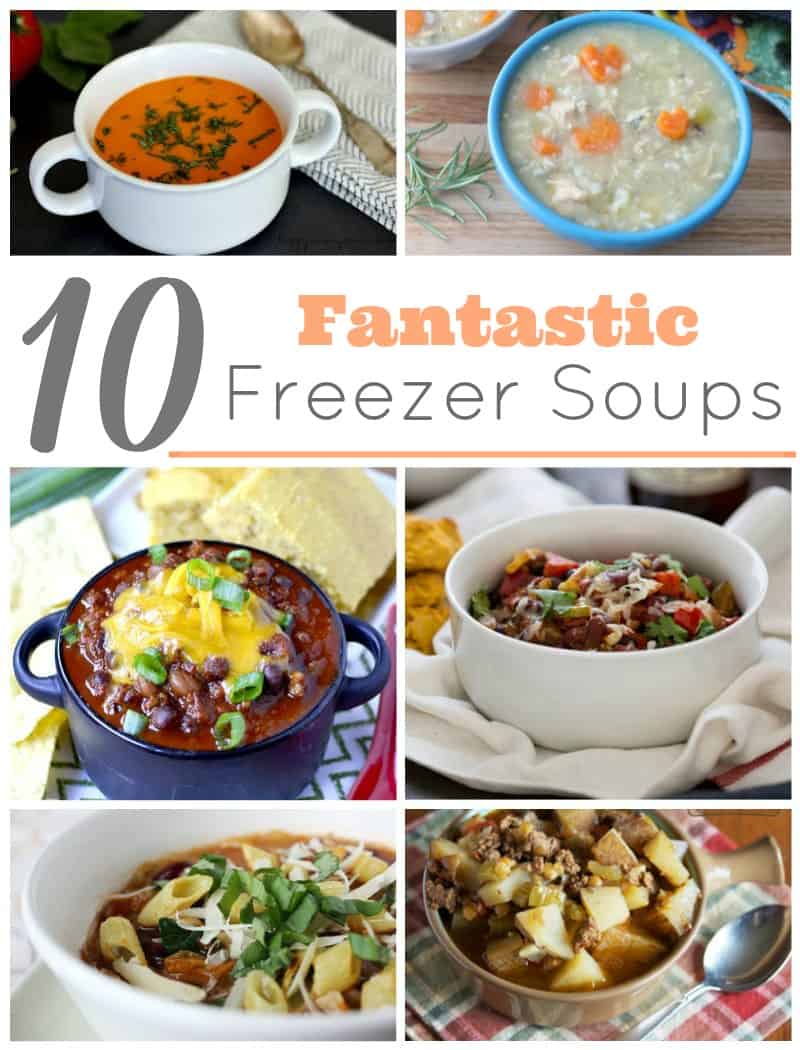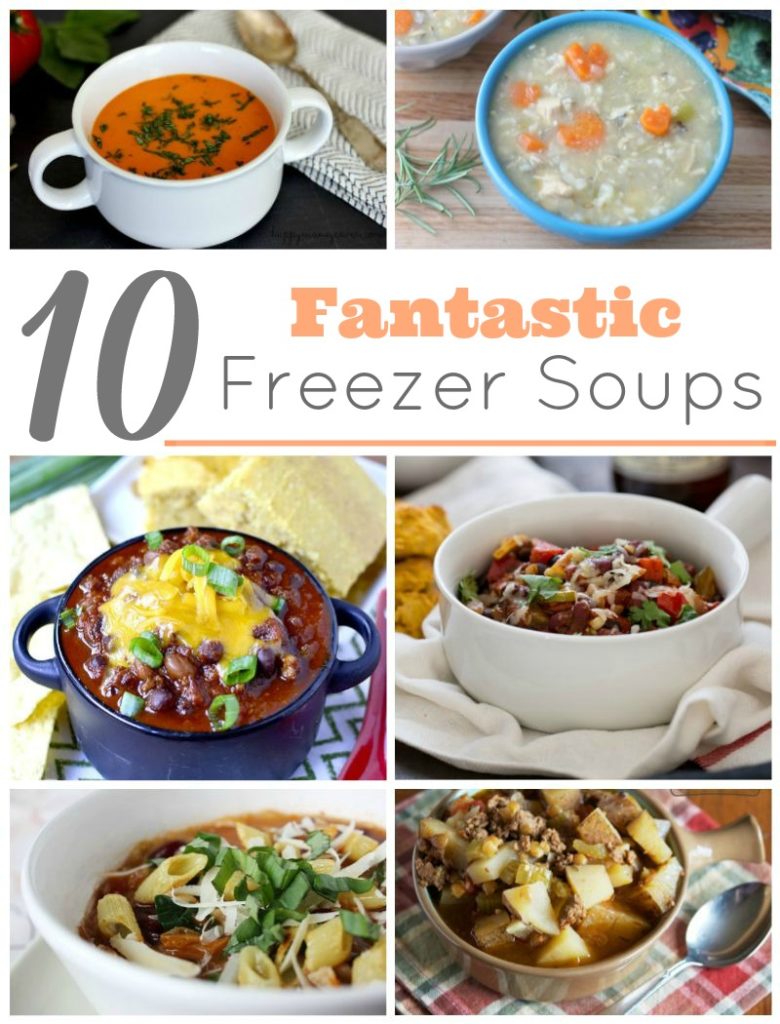 There is nothing I love more than throwing a bunch of ingredients in my crockpot in the morning, smelling that yummy soup cooking all day long and enjoying dinner when the husband gets home stress free. Well there is something I love more. Freezer soups. These are recipes I make up in advance during my freezer meal cooking, pull out the night before to thaw, then add ingredients to the slow cooker to cook all day. So yep, even easier. I love me some freezer soups. Here are 10 awesome freezer soups that looked interesting and I might want to try soon. Please share any great freezer soups you like to make too.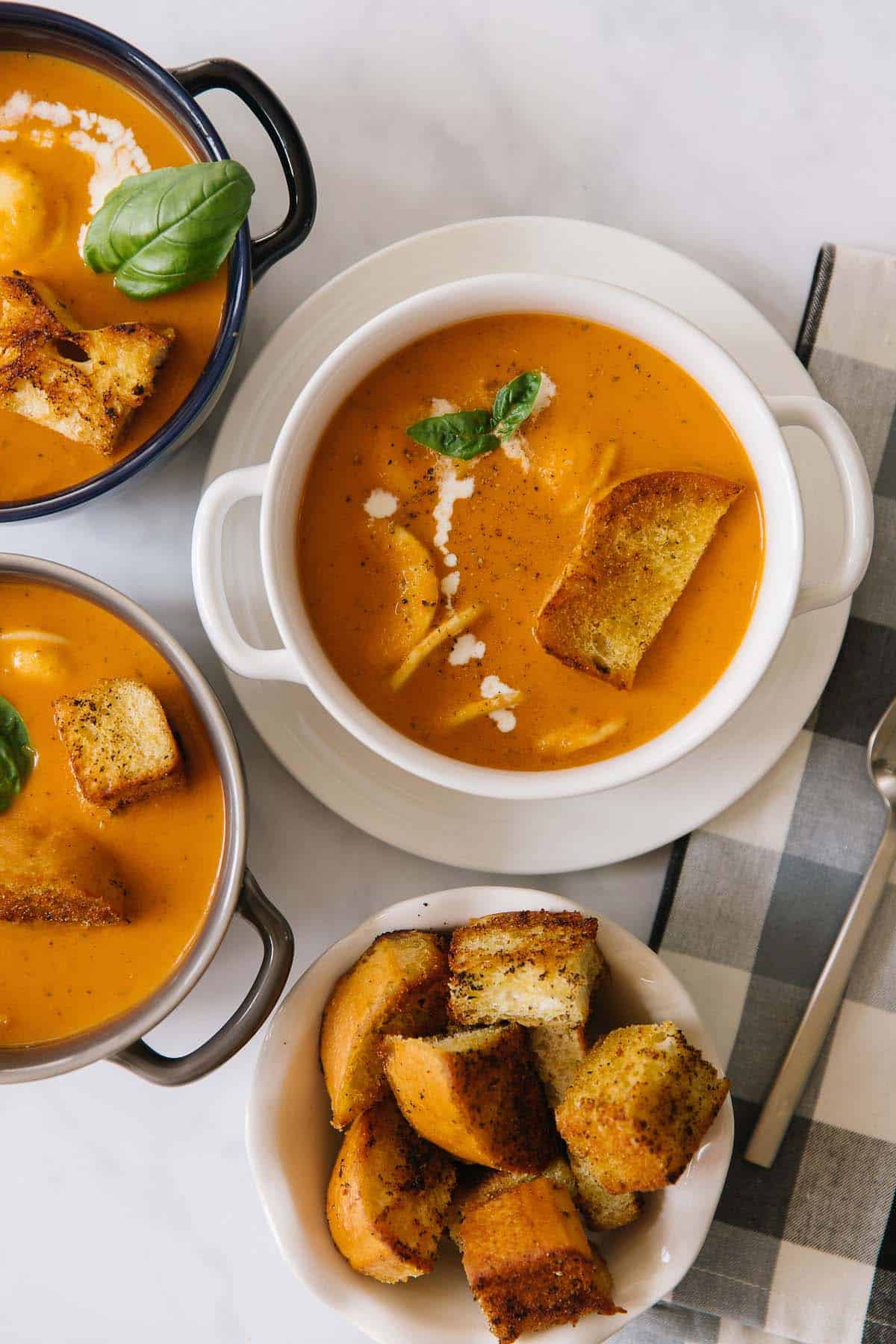 1.This Creamy Tomato Basil Soup recipe is so flavorful and delicious, it's one of my favorite freezer soups of all time!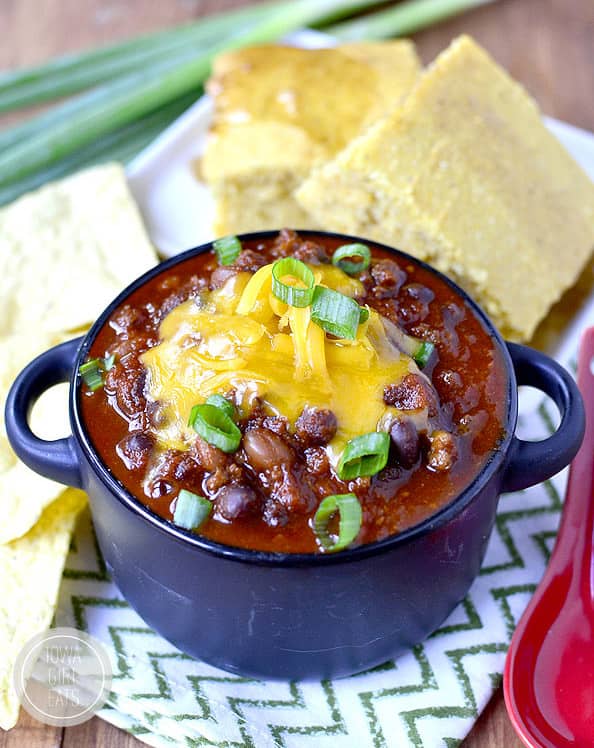 2. Signature Spicy, Smoky, Sweet Chili from Iowa Girl Eats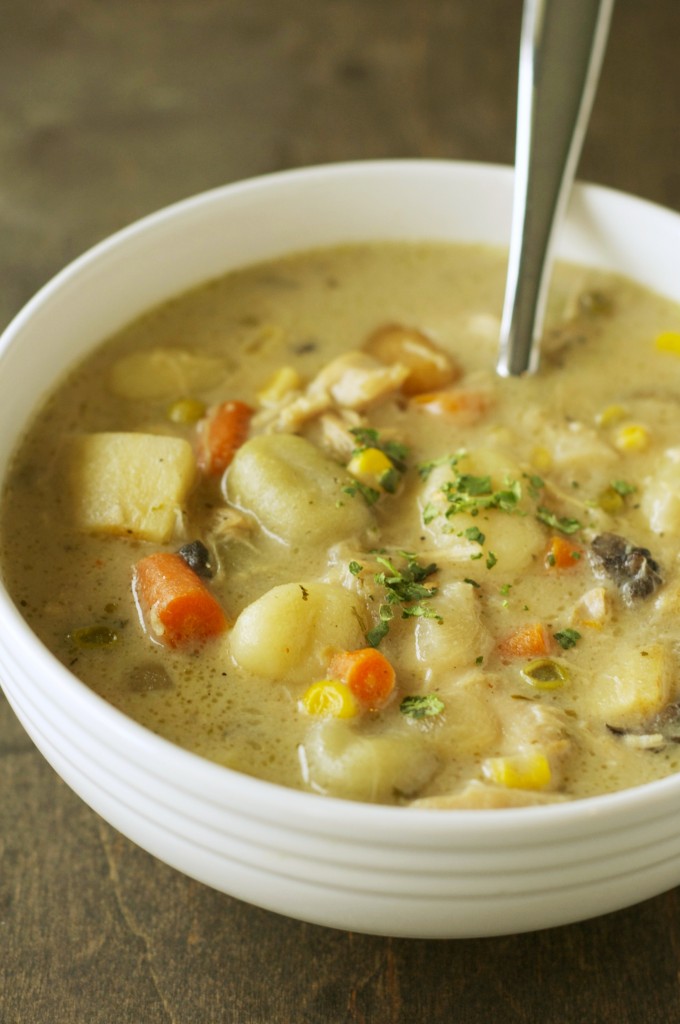 3. Crockpot Chicken and Dumplings from Crockpot Gourmet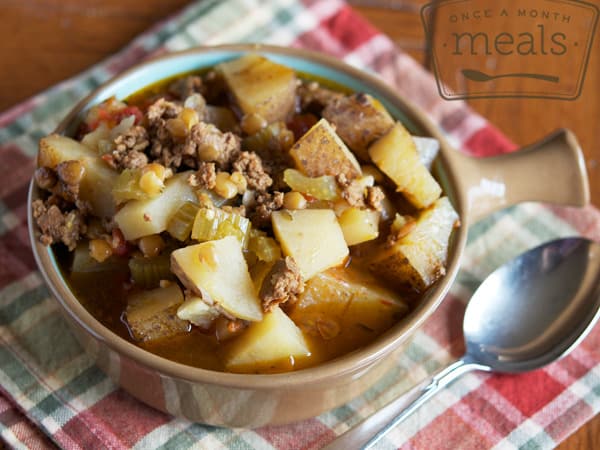 4. Hamburger Soup from Once a Month Meals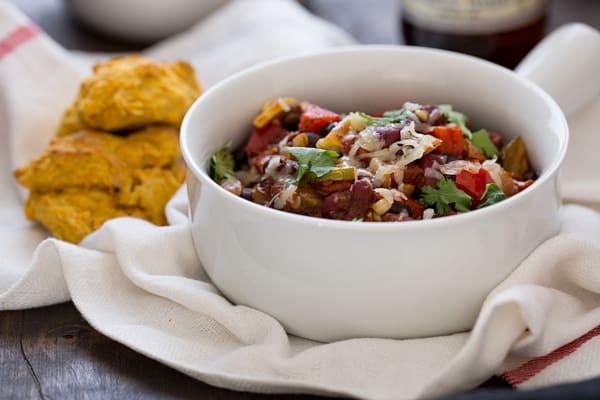 5. Veggie-Loaded Chili from Oh My Veggies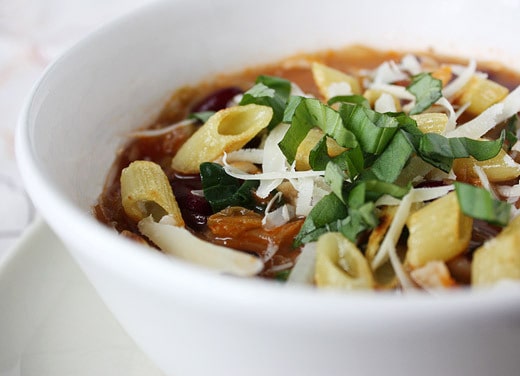 6. Minestrone Soup from Food Nouveau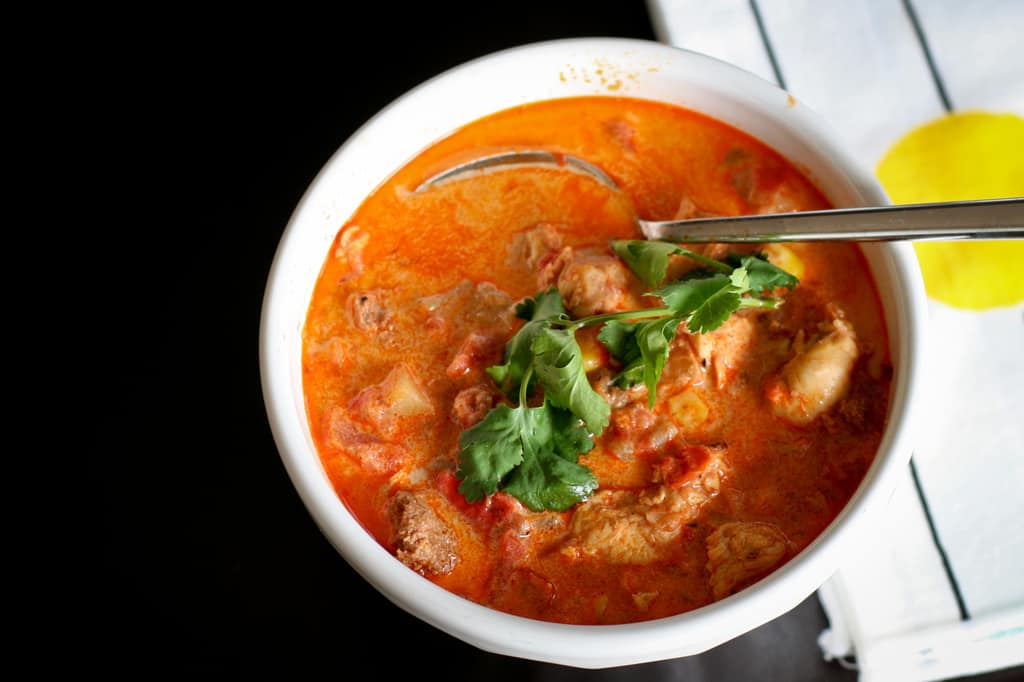 7. Southwestern Chicken & Corn Chowder from Bitchin Camero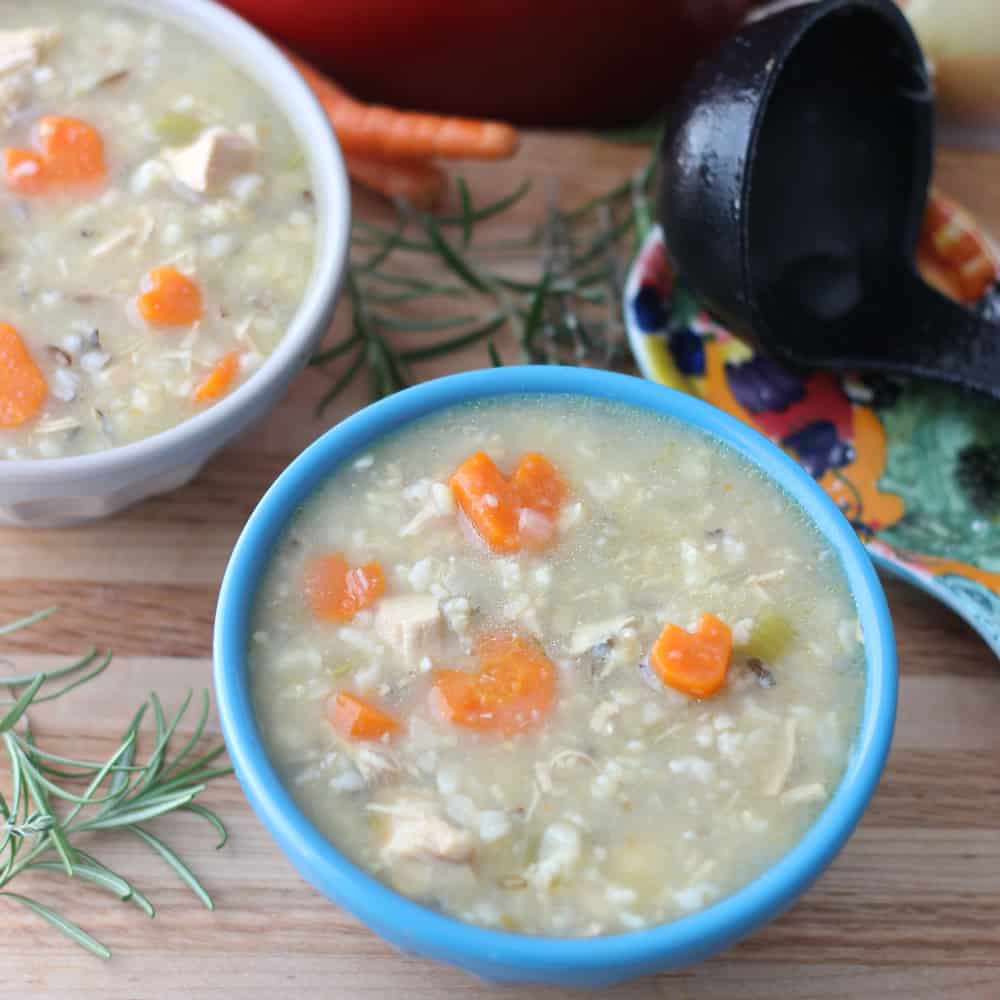 8. Chicken and Rice Soup from Living Well Kitchen. This is a great recipe to make when you aren't feeling well!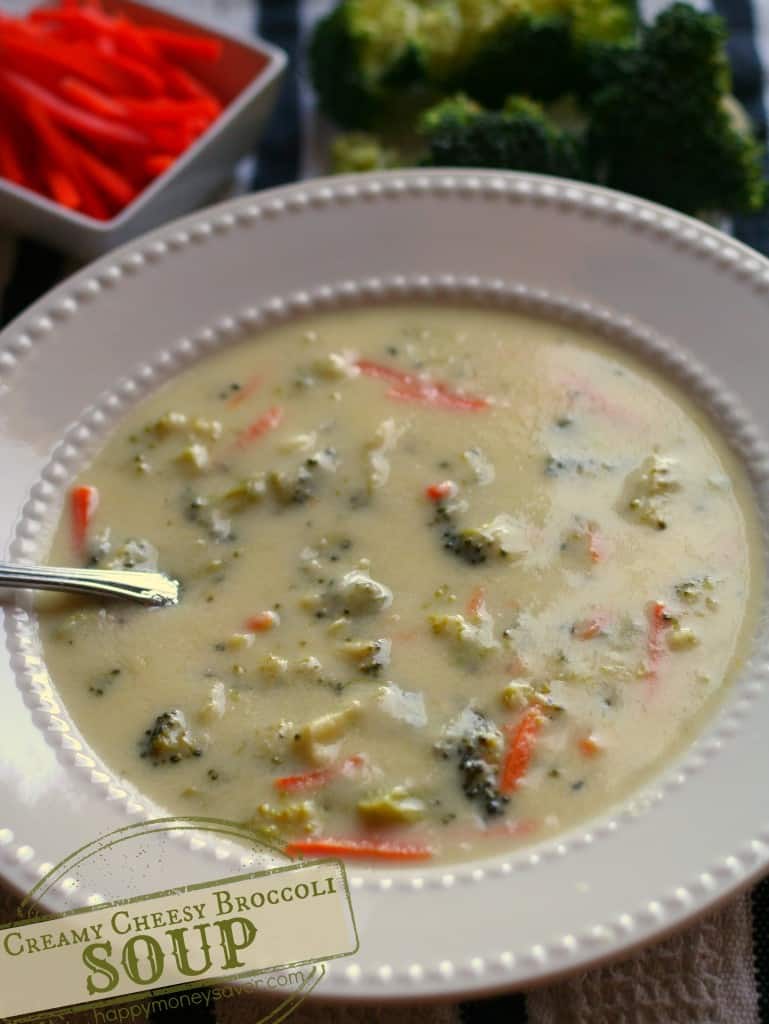 9. Creamy Cheesy Broccoli Soup from Happy Money Saver – this one I make all the time. And its friggin amazing!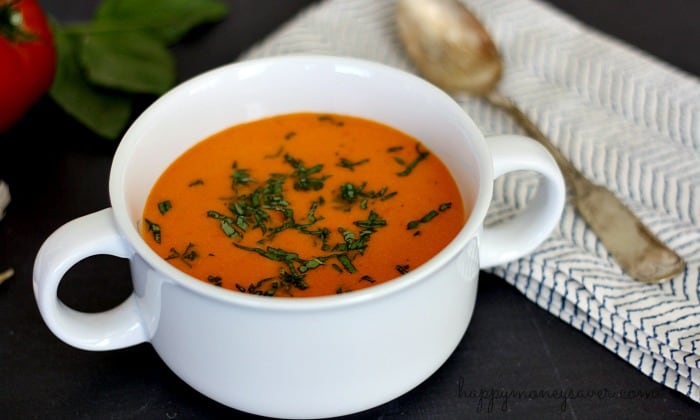 10. Garden Fresh Tomato Soup from Happy Money Saver. There is nothing I love more than Fresh Tomatoes. Yum!
Hope you enjoy checking out some other awesome recipes for freezer soups.